2021 Tiny Twins Baseball Camps
From picking up a bat for the first time to the Major Leagues, baseball is loved throughout Twins Territory. This program serves as a way for the Twins to share their passion with the thousands of youngsters looking to get involved in baseball. Tiny Twins Baseball Camps are a perfect way for kids to have Major League fun while learning a few basics of baseball.
Tiny Twins Baseball Camps are OPEN TO KIDS AGES 3-5. The camps provide a very fun atmosphere while showing kids the most basic of baseball fundamentals. Skills such as throwing, catching, hitting, and base running are taught by Twins personnel.
Tiny Twins Baseball Camps caters to all kids. Campers will be playing in a fast-paced, fun, and encouraging environment.
There is no better way to introduce your child to baseball!
CAMP HIGHLIGHTS
Three days of baseball fun
9:00 am – 11:00 am Monday through Wednesday
Twins tickets
Camp T-shirt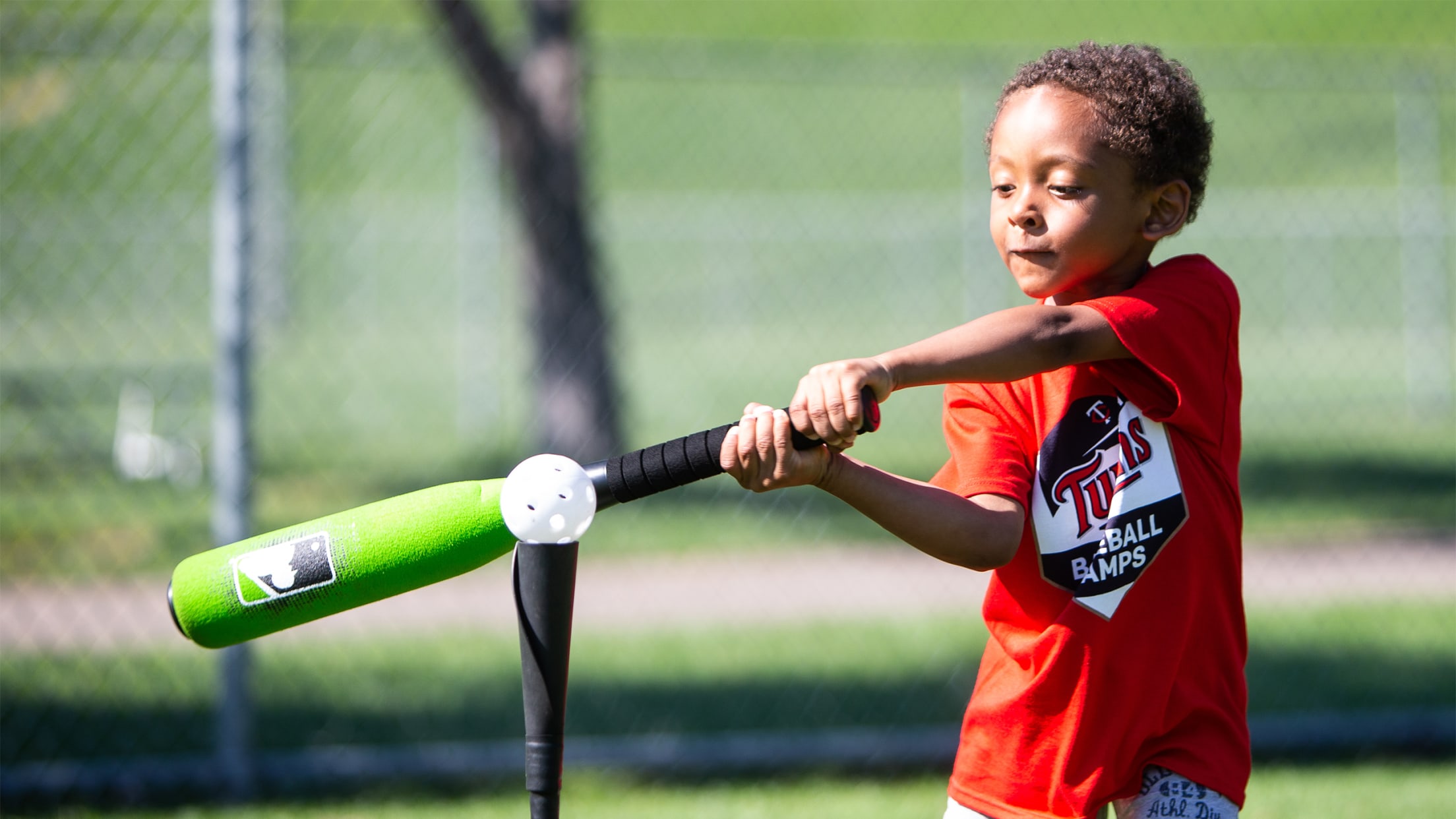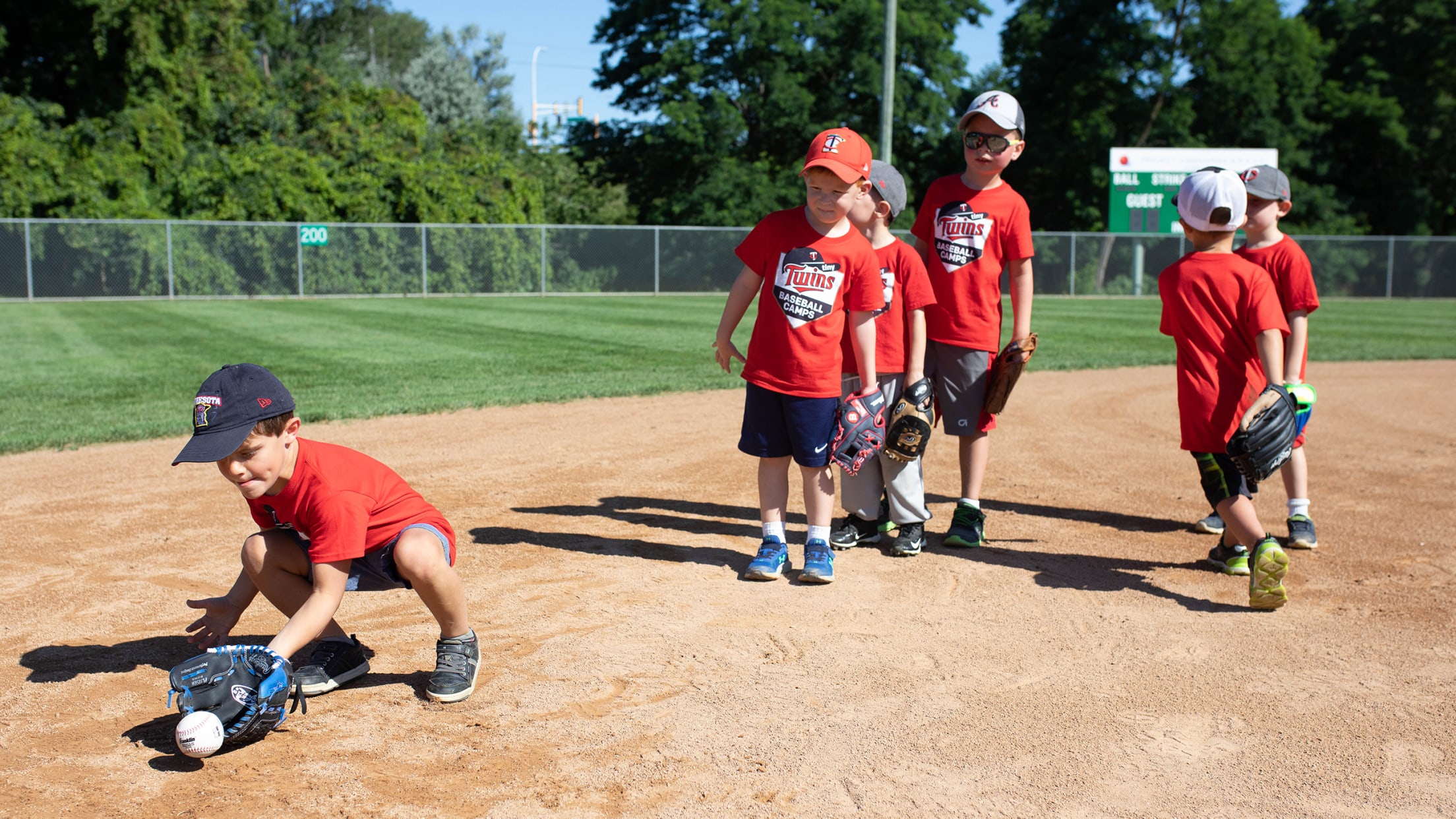 Instruction
Parents know that when you find a great teacher, you try to keep them for as long as you can! Great teachers can be game changers in our kids' lives, and great baseball and softball coaches are the same. Our coaches will keep the camp fun and exciting for your kids. Every instructor will have passed a background check.
Our instructors will use soft baseballs and soft bats during the camp.
Camp Details
CAMP FEE
$100
GOT A FLEXIBLE SPENDING ACCOUNT AT WORK?
Many parents use their employer's FSA benefit to save even more. Check with your employer to see if the camp fee qualifies as Dependent Care.
CAMP TIMES
Camps run Monday through Wednesday from 9 a.m. to 11 a.m. CT.
PARTICIPANT AGES
Camps are open to boys and girls ages 3 to 5.
TWINS TICKETS
Participants will receive four complimentary Twins game tickets. Location of game tickets to be determined, subject to availability. ADA accessible game tickets available upon request.
CANCELLATIONS AND REFUNDS
You must notify camp staff in writing to cancel your registration. If you cancel your registration at least 15 days prior to the first day of camp, you will receive a refund equal to the registration fee you paid. No refunds will be given for cancellations made less than 15 days prior to the first day of camp. Any amounts refunded are subject to deduction of processing fees.
INCLEMENT WEATHER POLICY
We will do everything in our power to complete the camp should inclement weather occur. We reserve the right to cancel camp days for weather-related reasons and no refunds will be given. Every effort will be made to complete instruction.
FURTHER COMMUNICATIONS
Once you have registered we will communicate additional important camp information via e-mail. Please enter your e-mail address accurately on the registration form.
Locations
MINNEAPOLIS CAMP
August 9-11
Rod Carew Field
2900 Marshall St NE
Minneapolis, MN 55418
ROSEVILLE CAMP
August 16-18
Evergreen Park
1810 County B Rd W
Roseville, MN 55113
LAKE ELMO CAMP
August 23-25
Lions Park
11320 Upper 33rd St N
Lake Elmo, MN 55042