Twins Off-Season Youth Camps
Twins Off-season Baseball Camps provides players an opportunity to continue developing their skills as well as prepare for tryouts and the start of the new baseball season.
Twins Off-season Baseball Camps are open to youth ages 7 to 14, and located at the National Sports Center in Blaine. Camps vary from 5-10 hours of instructions.
The instructional staff is very experienced and dedicated to helping youth develop their skills. A large and experienced staff ensures a low player-to-coach ratio, so players receive the attention they need to develop. Our camps are staffed with high level instructors including Twins personnel as well as top college and high school coaches.
Parents know that when you find a great teacher, you try to keep them for as long as you can! Great teachers can be game changers in our kids' lives, and great baseball and softball coaches are the same. Our coaches will keep the camp fun and exciting for your kids. Every instructor will have passed a background check.
Camps address general baseball skills including hitting, defense, throwing and pitching. Players will go through hitting drills designed to correct flaws and improve swings; defensive drills including infield and outfield work; and throwing drills designed to teach players the correct way to throw to gain velocity, accuracy and avoid arm injuries.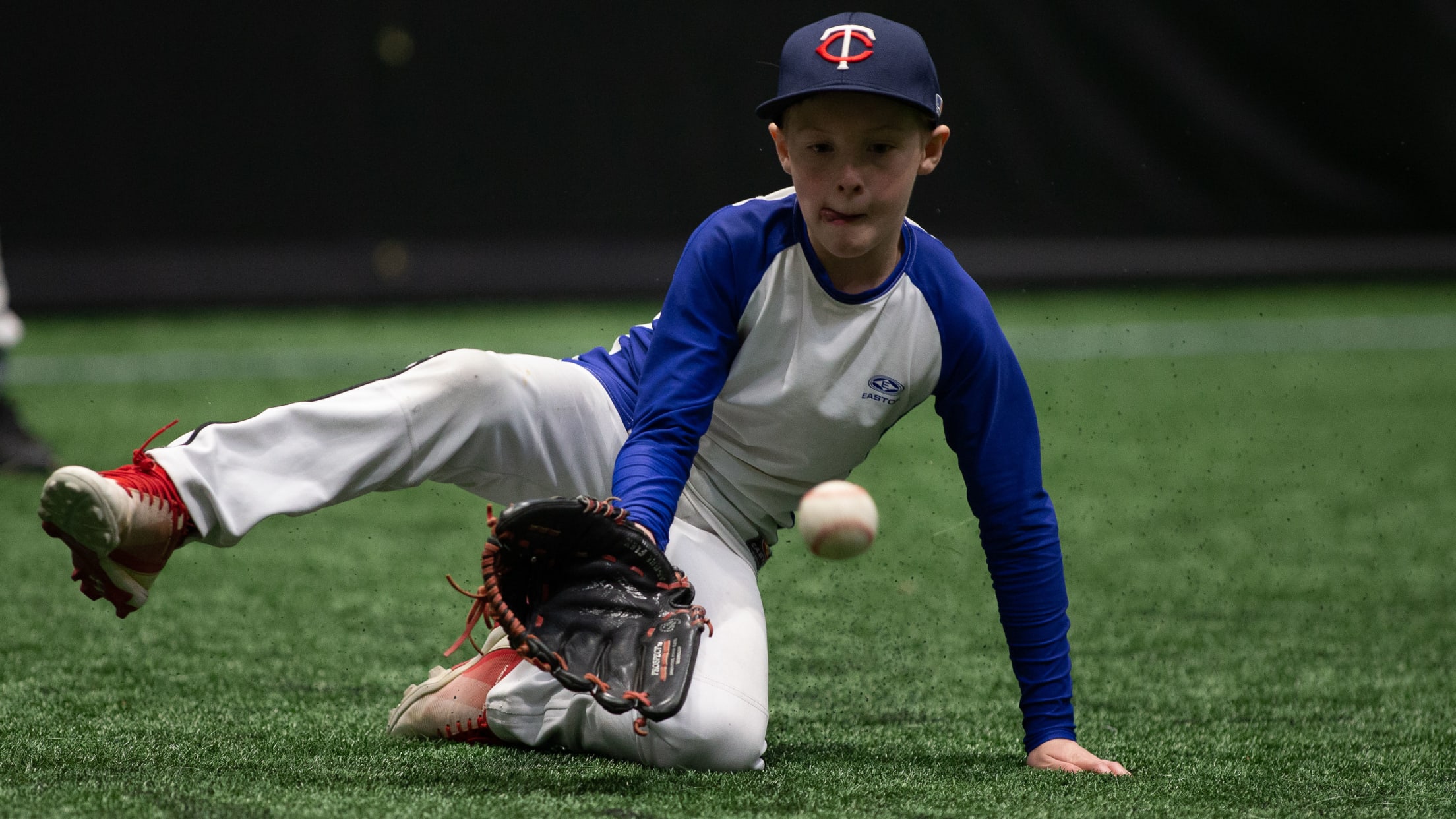 Skill Training
Hitting
Throwing
Pitching
Catching
Defense
Camp Highlights
5-10 hours of professional instruction
Exclusive camp T-shirt
Four Twins tickets to a select Twins home game
Baseball development and fun
Camp Details
PARTICIPANT AGES
Camps are open to boys and girls ages 7 to 14.
CAMP FEE
The registration fee varies by camp, please review the fees per camp below.
GOT A FLEXIBLE SPENDING ACCOUNT AT WORK?
Many parents use their employer's FSA benefit to save even more. Check with your employer to see if the camp fee qualifies as Dependent Care.
CAMP TIMES
Camp times vary by camp, please review the times below.
TWINS TICKETS
Participants will receive four complimentary Twins game tickets to a select Twins home game. Game date and location of game tickets to be determined, subject to availability. ADA accessible game tickets available upon request.