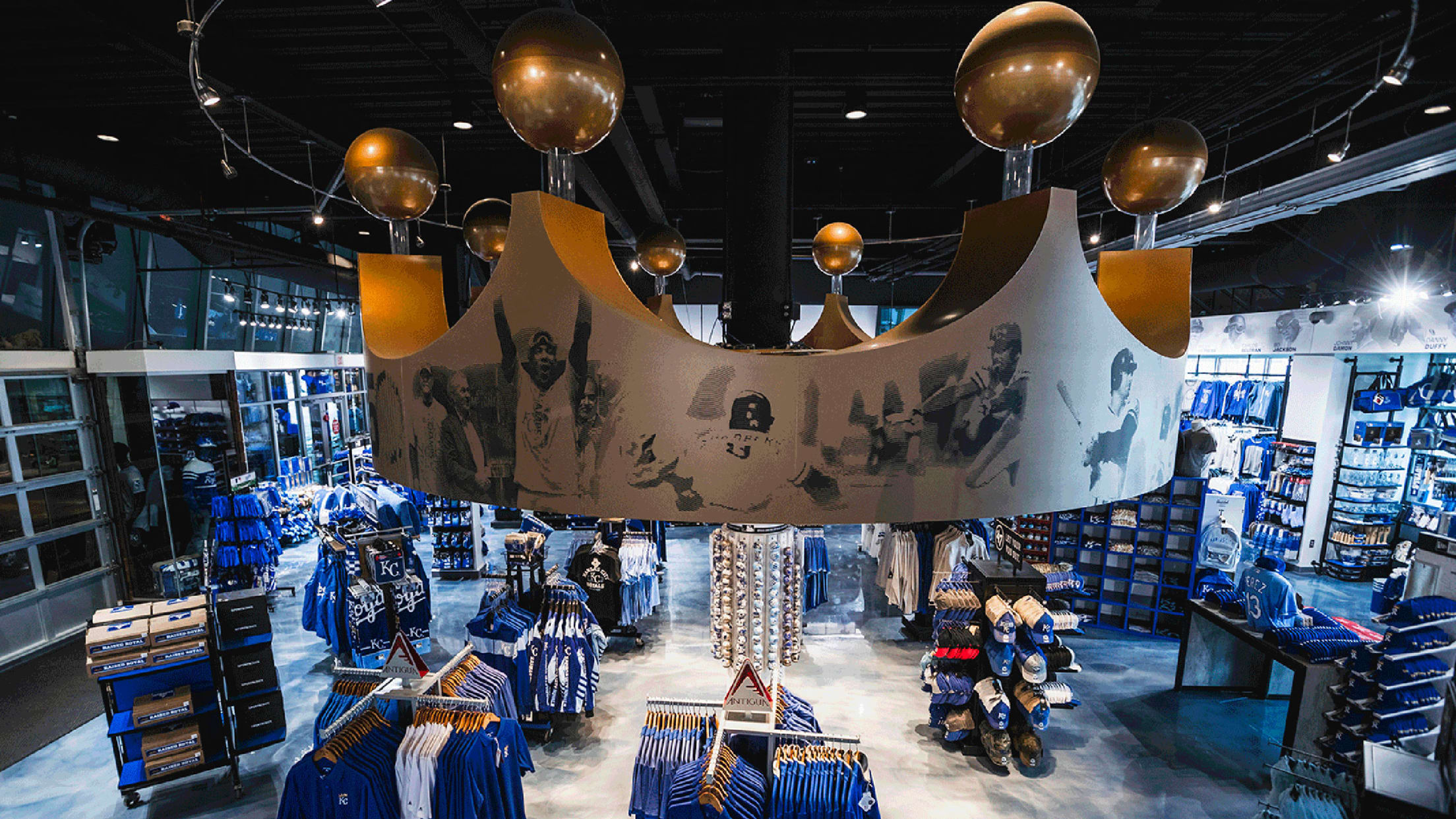 The Royals Team Store is open Monday through Friday from 10:00 a.m. to 5:00 p.m. and Saturday from 10:00 a.m. to 4:00 p.m. On game days, the Royals Team Store will open at 10:00 a.m. and close 30 minutes prior to gates opening. The store will reopen to ticketed fans once the stadium gates open. Please review the safety information below before visiting the store. Merchandise can also be purchased by emailing KCSports@aramark.com or by calling 816-504-4045. We will reach out to you and process an order by phone, and your order will be shipped via UPS or available for Curbside Pickup.
Important Safety Information:
The safety of our fans is our top priority. The Royals Team Store will operate with extreme care -- staff will wear appropriate personal protective equipment, social distancing will be enforced, and surfaces will be disinfected as guests come and go.
We will be following CDC cleaning guidelines to ensure everyone's protection and will have sanitizer available in the store to enhance your shopping experience.
Limit the number of guests in the store at a time with a dedicated counter at the front door based on current city capacity regulations.
Face Masks Required.
Cashless Payment Only.
Follow @royalsteamstore on Instagram and Twitter for updates on new merchandise! New items will be released each week, as well as special deals and offers!
Check out the new Homage Collection from the Royals Team Store. Order now using the options above.
Shop Online Now
The official online shop of the Kansas City Royals.