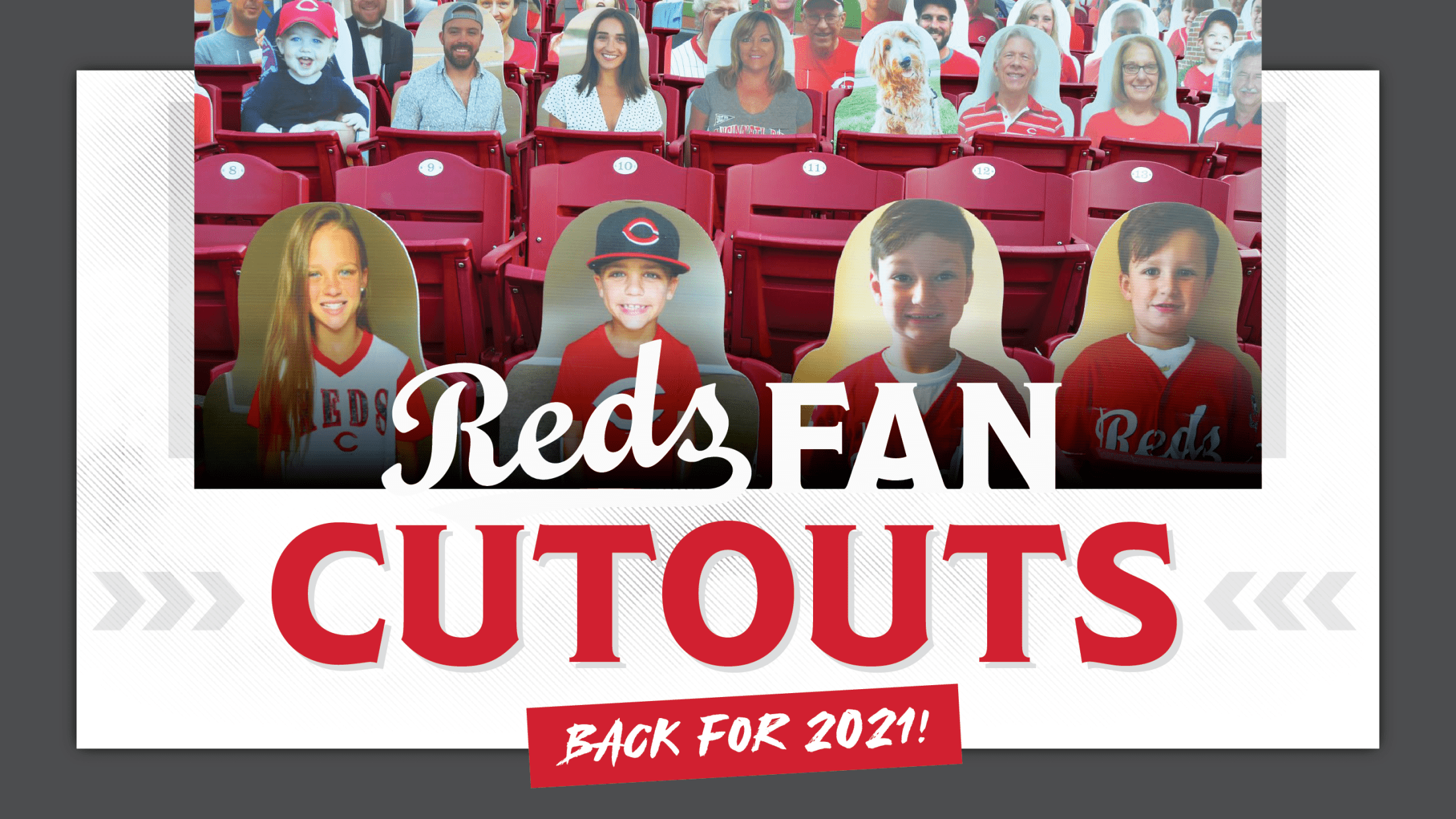 ALL PROCEEDS BENEFIT THE REDS COMMUNITY FUND
Don't miss your chance to be at Great American Ball Park this season!
The Cincinnati Reds are excited to welcome fans to Great American Ball Park for the 2021 season at a limited capacity to begin the year. However, Reds fans still have the chance to grab a seat virtually at GABP through the team's Reds Fan Cutout fundraiser!
CLAIM YOUR CUTOUTS
We would like to offer the opportunity to pick-up or ship your cutout(s). Please make your selection below for whichever method you prefer; shipping does carry a nominal fee to cover cost. We ask that you make your selection by Thursday, July 1 to give us plenty of time to prepare your cutout(s).
Please note: orders that contain multiple cutouts cannot be broken up between the options – all must be picked up or all shipped.
Shipping does carry a flat $15 shipping and handling fee per person/order. Cutouts will ship via FedEx upon your order.
CUTOUT PICKUP INFORMATION
Dates & Times
Friday, July 30: 4-7 p.m. ET
Saturday, July 31: 10 a.m. to noon ET
Location
Great American Ball Park, 100 Joe Nuxhall Way, Cincinnati, Ohio 45202
Proceed along the east side of Joe Nuxhall Way to the intersection of Joe Nuxhall Way and Freedom Way (Reds Hall of Fame & Museum)
Mehring Way will be used for overflow vehicles
Instructions
Please remain in your vehicle the entire time.
Staff will approach on the passenger side of the vehicle to obtain the name of the original cutout purchaser, not the name of the person picking the cutout(s) up.
The cutout(s) will be delivered to your vehicle by a staff member.