Youth Baseball and Softball Celebration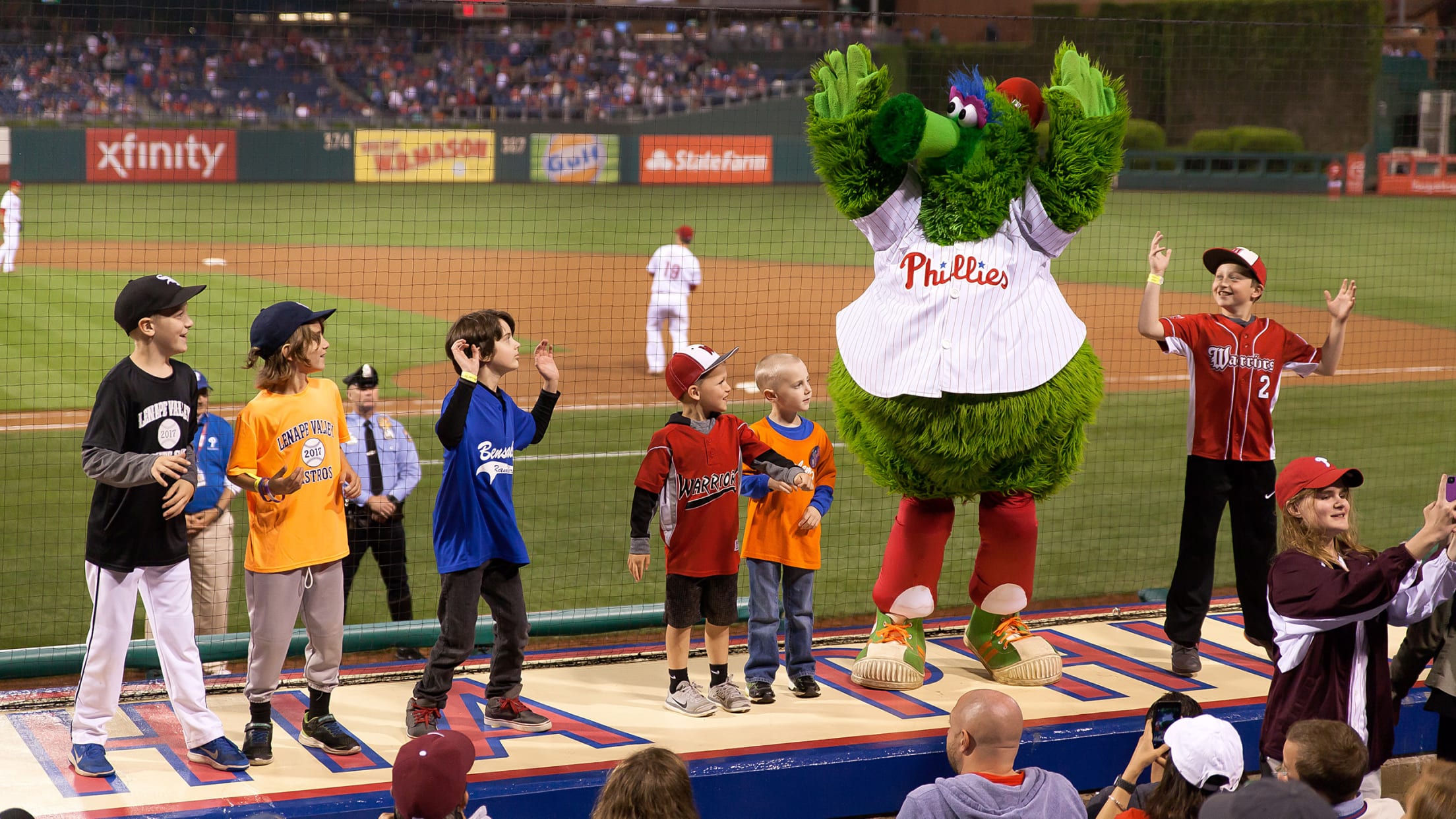 Be a part of the Phillies annual Youth Baseball and Softball Celebration taking place at Citizens Bank Park!
Thursday, May 20 vs. Miami Marlins at 7:05 p.m.
Event Details
Tickets are available in select locations at a $4 discount.
Wear your uniforms for the chance to potentially be shown on PhanaVision during the game!
Post your team photos on Twitter or Instagram using the hashtag #CBPYouthBSC for the chance to have your photo shared on Phanavision pre-game on May 20!
Teams that order 25 or more tickets will have their name listed on the side auxiliary message boards during the game.
Please note, there will be no on-field pre-game parade for Youth Baseball or Softball teams for the 2021 season.
To order individual tickets (subject to availability), please call Ticket Services at 215-463-1000.
Fundraising Opportunity
Teams can make the most of this experience by having fun with a purpose! Through participation in the Phillies Phunraising Program, teams can receive a portion of the tickets sold in the form of a rebate check following the game.
For more information on this event, or questions about group sales or fundraising opportunities, please contact the Group Sales Office at 215-463-5000, and ask for Tony Burns (ext. 5326) or Kerrie Kortmann (ext. 5267).
We look forward to seeing you at the ballpark on May 20!
Additional Details
Tickets are sold in socially distant seating pods. Limit of 6 tickets per game; per person or entity.
Sales/payments may not be cancelled by purchaser. Game date and time subject to change. The team reserves the right to cancel any individual game order in its discretion, without notification. All cancelled orders will be refunded in full. By purchasing tickets, buyer is agreeing to the following Group Ticket Sales & Theme Night Policies & Procedures.
Please note: Theme Night tickets are subject to dynamic pricing and discounts are subject to change.
Youth Baseball and Softball Programs