Citizens Weather Education Week
Presented by the First Alert team at NBC10 and Telemundo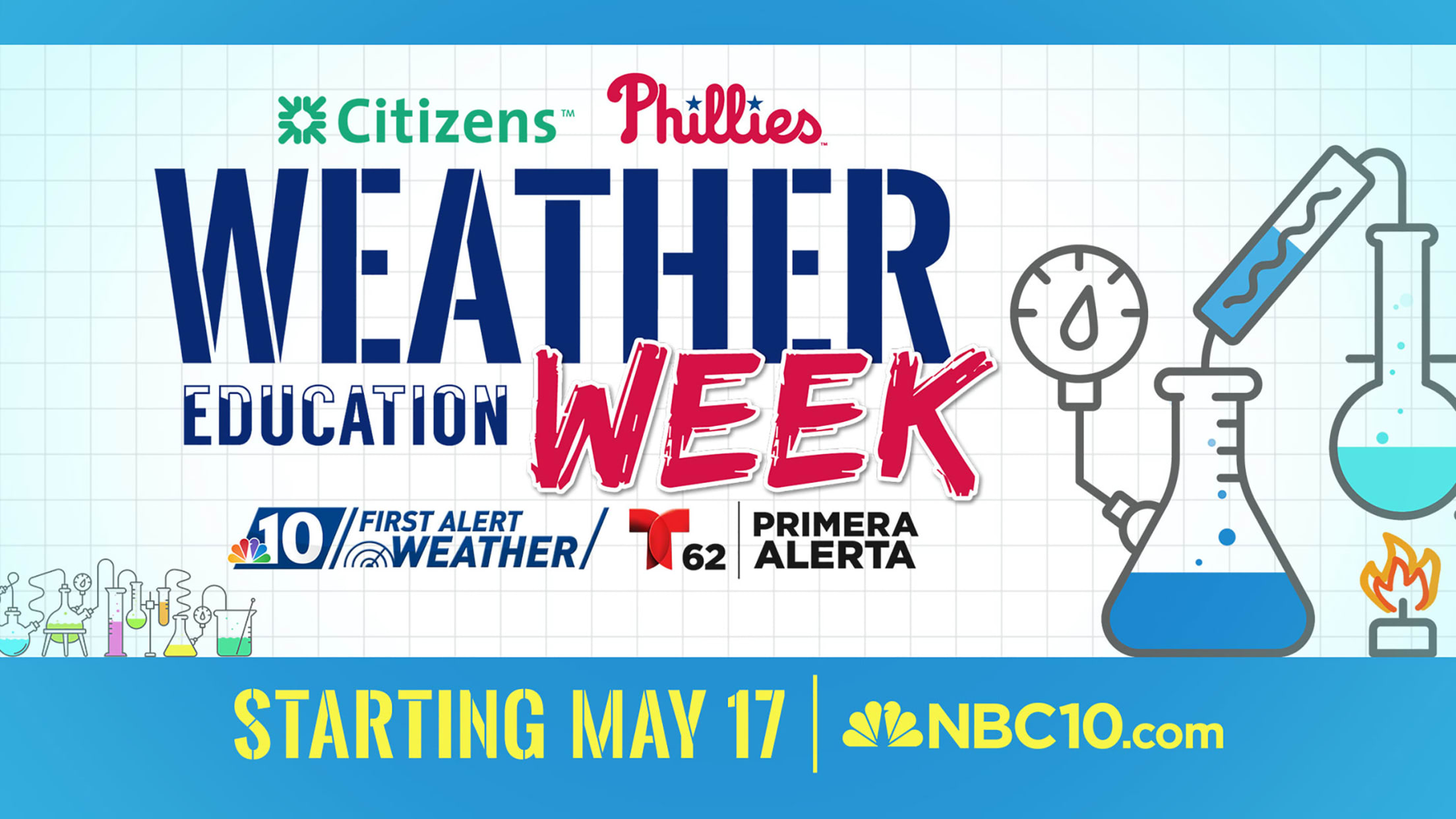 Weather Education Day at Citizens Bank Park is always a blast for students, teachers, and parents. While we cannot host our traditional Weather Education Day event, that does not mean that the fun must stop!
Weather Education Week
The Phillies, Citizens, and NBC10/Telemundo62 are excited to invite you to our virtual Weather Education Week event taking place daily from Monday, May 17 through Friday, May 21.
Join NBC10 First Alert Weather Team members - Bill Henley, Krystal Klei, Glenn "Hurricane" Schwartz, Steve Sosna, and Brittney Shipp along with Telemundo62 Meteorologists Violeta Yas and Alondra Anaya right from Citizens Bank Park as they provide fun and educational experiments focused on weather that students, teachers and parents will enjoy. Create a hovercraft, light up a bulb with a balloon, make water rise using just a candle flame, participate in a severe weather safety scavenger hunt...and so much more! Then, take a quiz at the end of the week to see how much you've learned. Be on the lookout for Phillies personalities throughout the week and appearances by the Phanatic!
Each day new experiments and lessons will be posted below so please check back starting on Monday, May 17. We encourage students, parents and teachers to follow along and do the experiments in class or at home! Be sure to record yourself trying these experiments and upload your video on the NBC10 app under the "See it, Share it" section and you could be featured on the NBC10 news!
Monday, May 17
10 a.m.: Make a Hovercraft- Understanding Motion, Friction, and Winds
2 p.m.: Understand Motion in Baseball - Learn Newton's 3 Laws
Tuesday, May 18
10 a.m.: Light a Bulb with a Balloon - Learning About Lightning
2 p.m.: Severe Weather Safety Plan & Scavenger Hunt - Storm Safety at Citizens Bank Park & At Home
Wednesday, May 19
10 a.m.: Move Water with Fire - Learning the Importance of Pressure
2 p.m.: Become a Forecaster - Understanding Fronts and How to Read Weather Maps
Thursday, May 20
10 a.m.: Balloon Popping Challenge - Understanding Climate Change: The Basics and Our Warming World
2 p.m.: Ready Row Homes Kit Demonstration Understanding - Climate Change: Our Wetter World and How to Combat Flooding
Friday, May 21
10 a.m.: Extra Innings: Behind the Scenes Tour of our Tools - Check out the Tools We Use to Forecast
2 p.m.: Philly Weather Quiz with the Phanatic
Weather Education Fun Facts Workbook