Regular Season Road Trips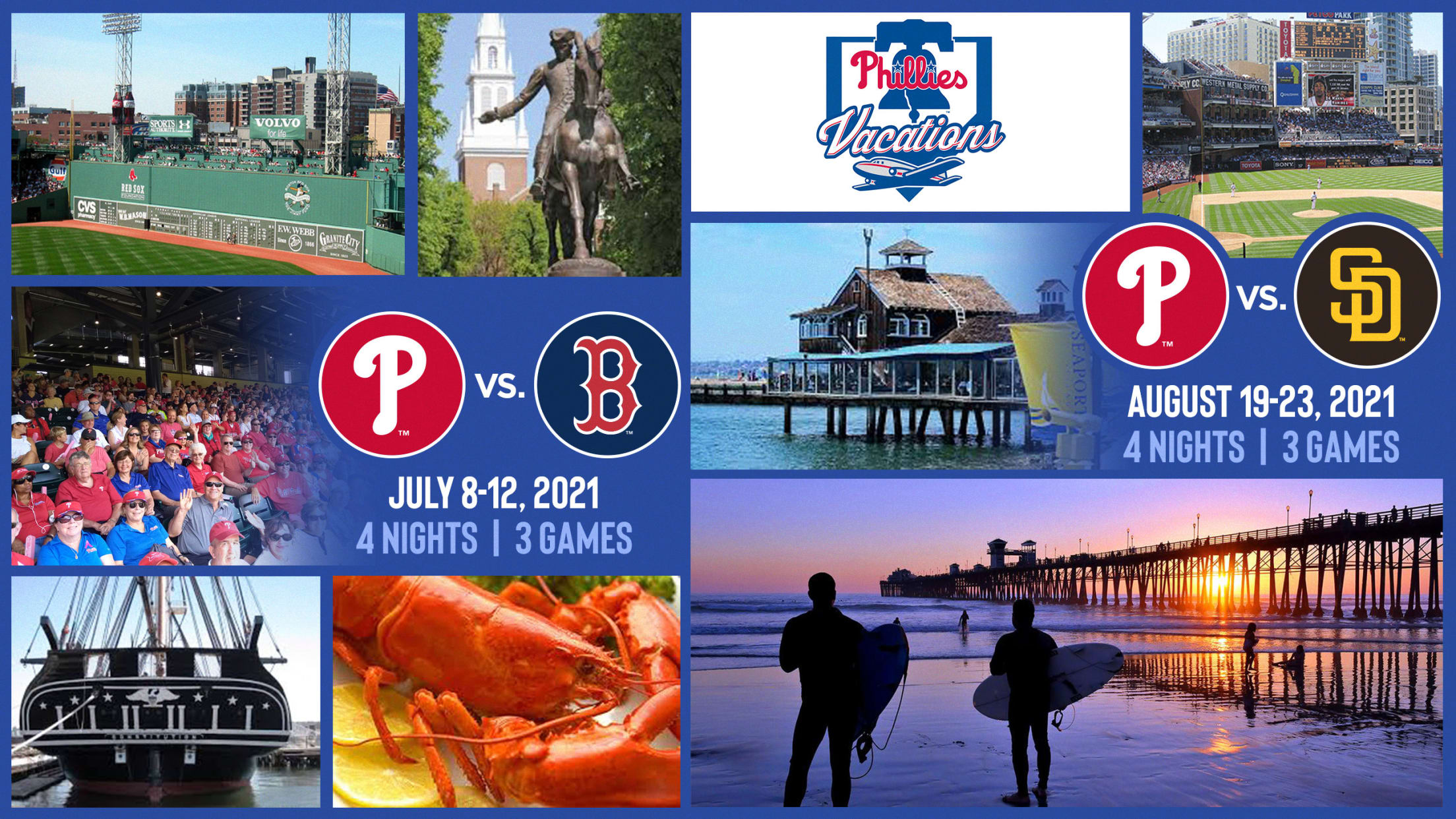 Join Phillies Vacations as we visit Boston and San Diego this season
Please note that both trips for 2021 are now sold out.
Road trip packages include hotel accommodations in the heart of each city, optional airfare and motor coach transfers, game tickets, select meals, and more! With one call or click, you can join the Phillies on the most memorable Phillies experience available!
Health and Safety Information
The safety and well being of our guests is our highest priority. All transportation providers, venues, and event sites have implemented enhanced health and safety measures. You will be required to follow policies and protocols put in place by us, the transportation provider or the venues. These policies and protocols need to be followed in order to travel or attend an event.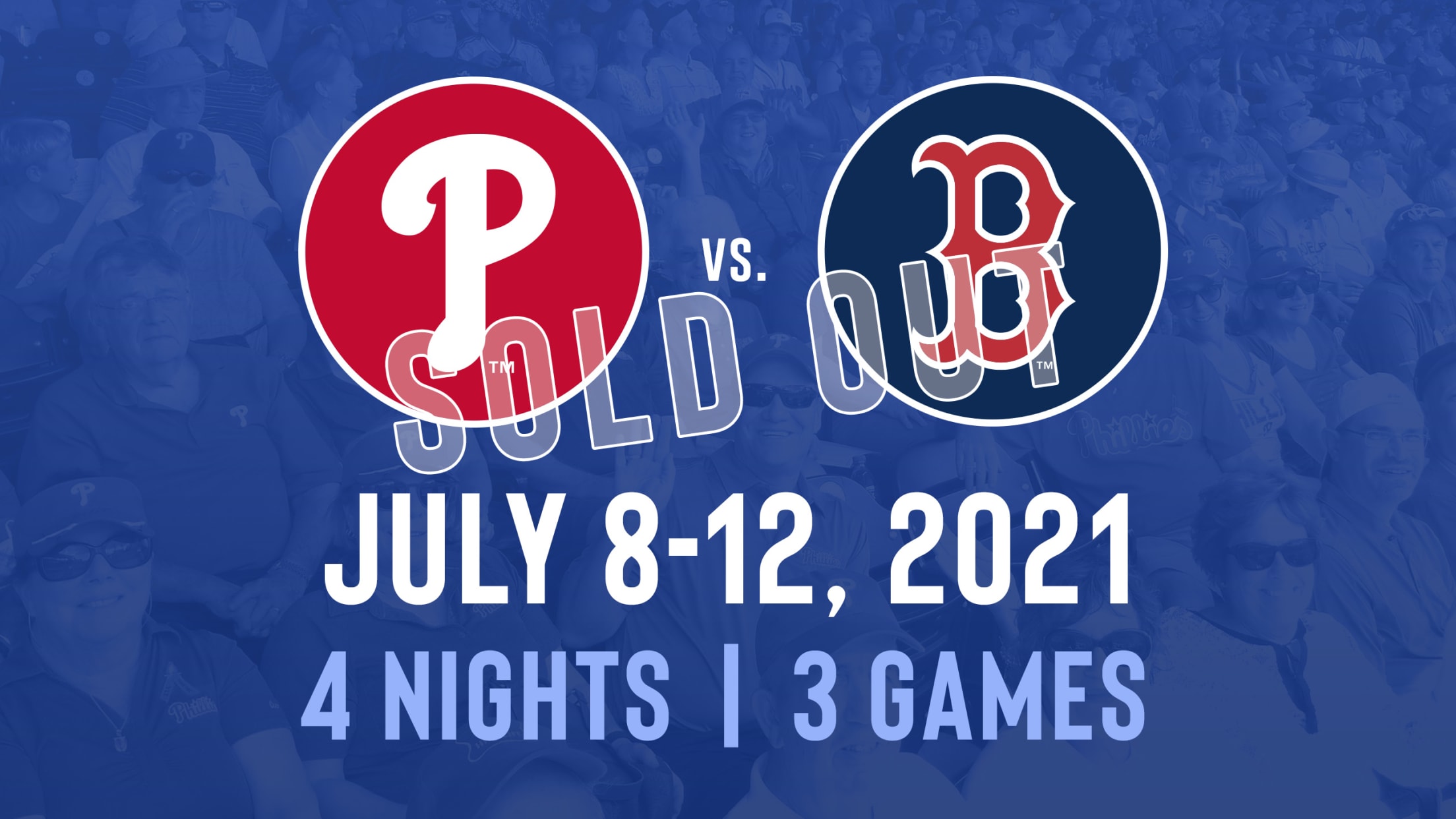 Beantown, Baseball or Bust
Boston, MA - July 8-12, 2021
Join Phillies Vacations in Boston, America's most historic baseball city, for this bucket list trip to legendary Fenway Park!
This four-night package includes luxury accommodations at the beautiful Hotel Commonwealth, less than a 5 minute walk to Fenway Park, exclusive Welcome Dinner at Summer Shack featuring Boston's famous Clam Bake, tickets to three games, VIP Tour of Fenway Park, a Phillies premium road trip shirt, and more!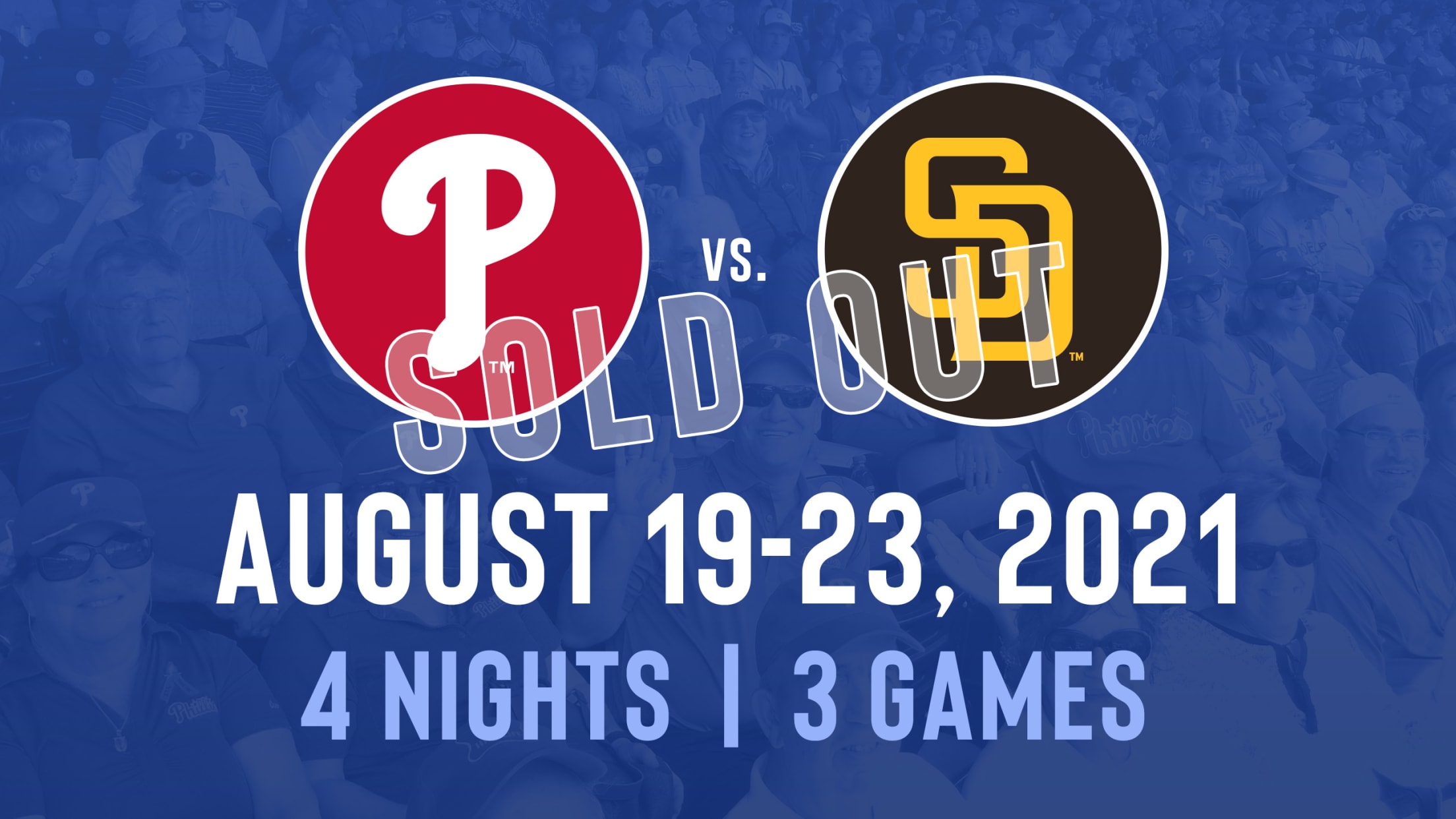 Surf's Up
San Diego, CA - August 19-23, 2021
San Diego is an awesome baseball city, featuring great weather, great beaches, and a great vibe!
Take the perfect, four-night seaside getaway and watch your Phillies take on the Padres at Petco Park. Enjoy deluxe accommodations at the Omni San Diego, conveniently located directly across the street from Petco Park, a Welcome Dinner at the Omni's Palm Rooftop Terrace, featuring magnificent views of the San Diego skyline, great seats to three games, a Phillies premium road trip shirt, and more!
Phillies Vacations packages include everything you need to make your baseball getaway enjoyable and stress free. Reserve your spot today!
Phillies Vacations Customer Service 1-877-833-7326