THANK YOU FOR YOUR INTEREST. THIS OFFER IS NO LONGER AVAILABLE.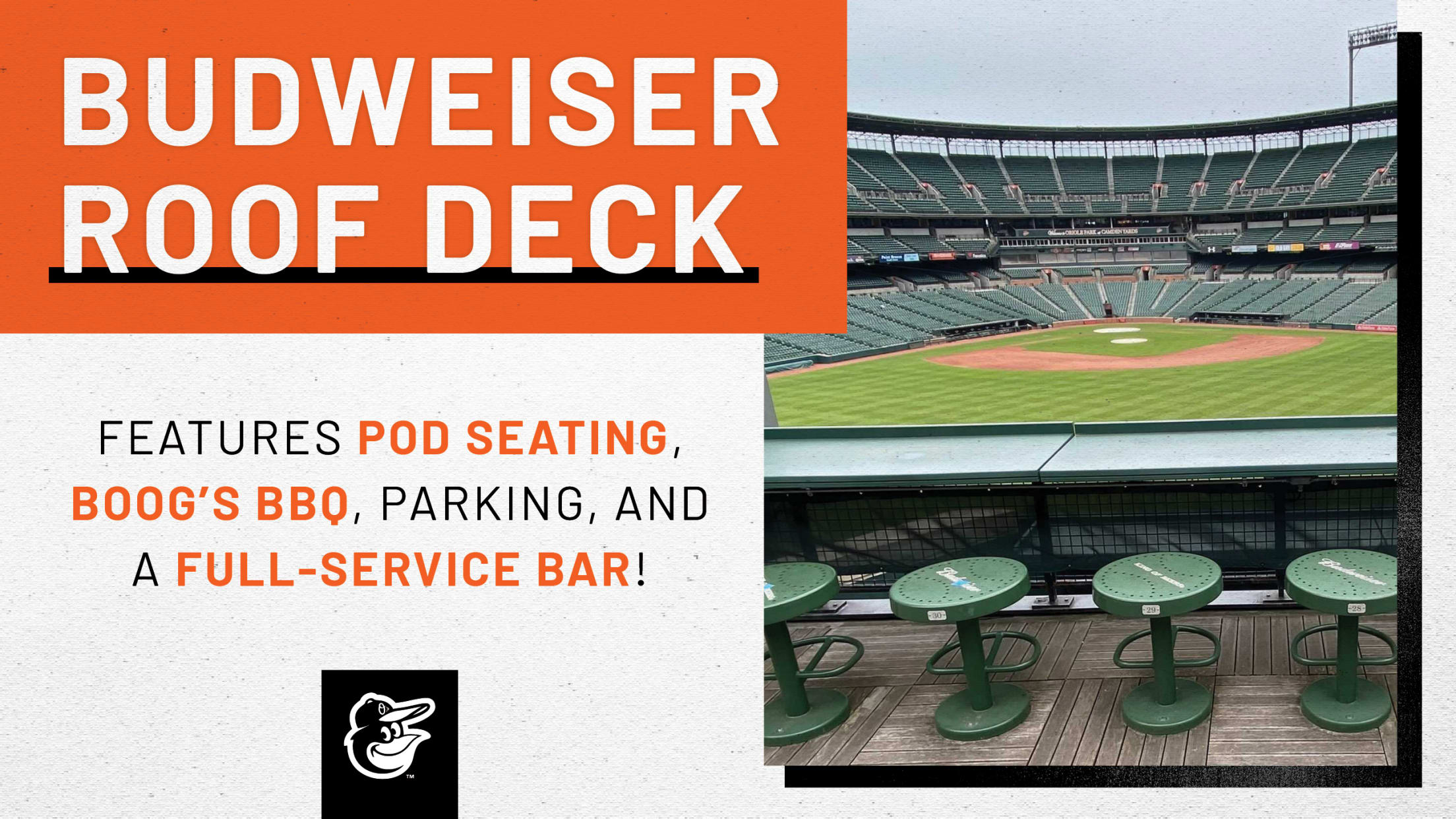 Enjoy Orioles baseball in an exclusive way like never before with the Budweiser Roof Deck, located in Center Field!
Overlooking the playing field on top of the batter's eye wall in center field, the deck offers a bird's eye view of Camden Yards, of both the field and Eutaw Street. The Roof Deck features pod seating with a counter for your food and beverage, plus a full-service credit card only bar.
Each ticket includes one (1) Boog's BBQ Platter and non-alcoholic beverage voucher with private access to the Budweiser Roof Deck Bar beginning one (1) hour prior to game time! In addition, one (1) complimentary parking pass (added to your account post-purchase) is included per each pod purchase.
Food and beverage voucher must be redeemed at Boog's BBQ on Eutaw Street day of game.
Tickets are subject to availability.