Birdland Members
2022 Renewal Information
With a Birdland Membership, you get access to the best seats at Camden Yards and save an average of 15% off individual ticket prices! Plus, receive unparalleled benefits including Birdland Rewards to enhance your experience, a flexible ticket exchange policy, an increased discount on concessions and merchandise up to 30%, and more! With six plan options, you can choose the membership that's right for you.
---
As a Birdland Member and by using Orioles Account Manager, you can manage your tickets quickly and easily:
Manage Your Tickets - There are many things you can do with your ticket inventory via Orioles Account Manager. When you click on the My Events tab at the top, and go into a specific event/game, you have the option to transfer tickets to a friend and will soon be able to list directly to StubHub.
Exchange Your Tickets - Within My Events, you can also exchange your tickets for another game. This option is available to you one (1) business day or more before any game; just click to exchange your tickets on a dollar-for-dollar and ticket-for-ticket basis to another game (some exclusions apply).
Buy Discounted Additional Single Game Tickets - You can purchase additional tickets at the discounted Birdland Member pricing by clicking the "Buy Tickets" button.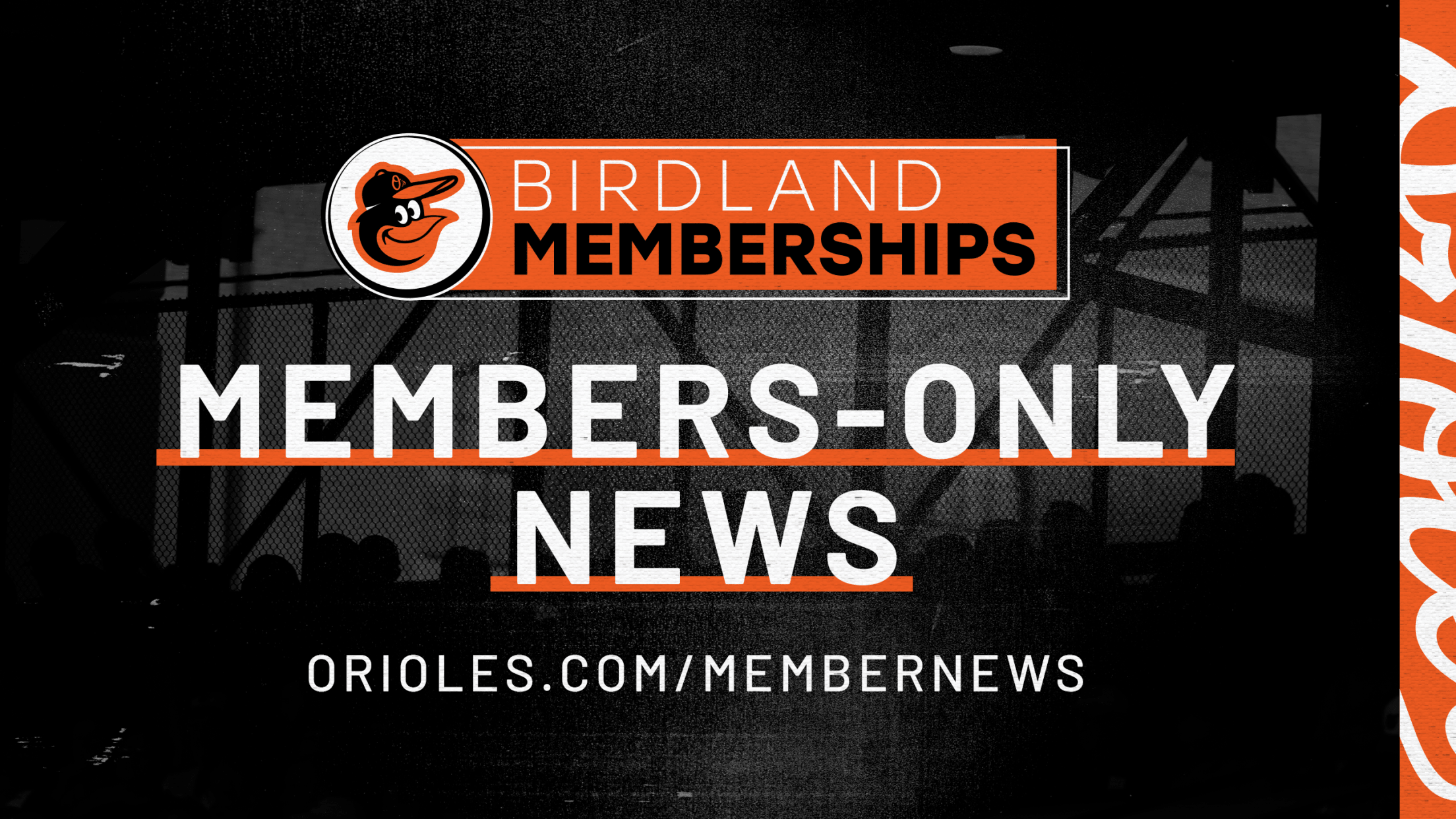 Introducing the Members-Only News page! This page has been created to keep our current Birdland Members informed of any upcoming or current special offers, benefits, and opportunities.
My Account
ORIOLES ACCOUNT MANAGER
In your Orioles Account Manager, you will use the My Events button to view (mobile device only), transfer, sell and track your personal season ticket inventory.
HOW TO USE YOUR INVENTORY MANAGER:
Click the My Events button
View the list of tickets for upcoming games
Click on the individual game to view more information and to take action on those tickets.
In the upper right hand corner you can click on the account name and select "Settings" to update your account information such as your password, email address, phone number, and credit card information (no name change).
The "Invoice" tab is where a balance can be paid or your ticket plan can be renewed (when applicable).
Digital Ticketing
The health and safety of our fans is important to us. The Orioles will be engaging in efforts to make Oriole Park more contactless, including a switch to digital ticketing. Members will be able to access all their ticket inventory through the MLB Ballpark app as well as Orioles Account Manager.
The Orioles Membership Team is here to help you learn how to access your mobile tickets and will be providing additional resources during the 2021 season.
MLB.com Account
MLB.COM ACCOUNT LINK
Creating a new account or linking an existing MLB.com account allows you to take full advantage of the Orioles Account Manager features, particularly your ability to synchronize all of your ticket activity from orioles.com, on one account (season tickets, individual game purchases or tickets bought/sold via StubHub).
IF YOU HAVE AN EXISTING REGISTERED MLB.COM ACCOUNT:
Enter your registered MLB.com email account and MLB.com password.
Enter a nickname for your account.
Select the Link MLB.com Account button to associate the accounts.
IF YOU NEED TO CREATE AN MLB.COM ACCOUNT, THEN PLEASE REGISTER YOUR EMAIL ADDRESS WITH THE FOLLOWING STEPS:
Enter your email address in the MLB.com email field.
Enter the password you would like to associate with this account.
Re-enter your password from step #2.
Enter a nickname for this account.
Select the Create new MLB.com Account.