10,000 Regular Season Home Runs
Check out this infographic that explores a variety of facts and figures about the 10,000 home runs in Orioles history.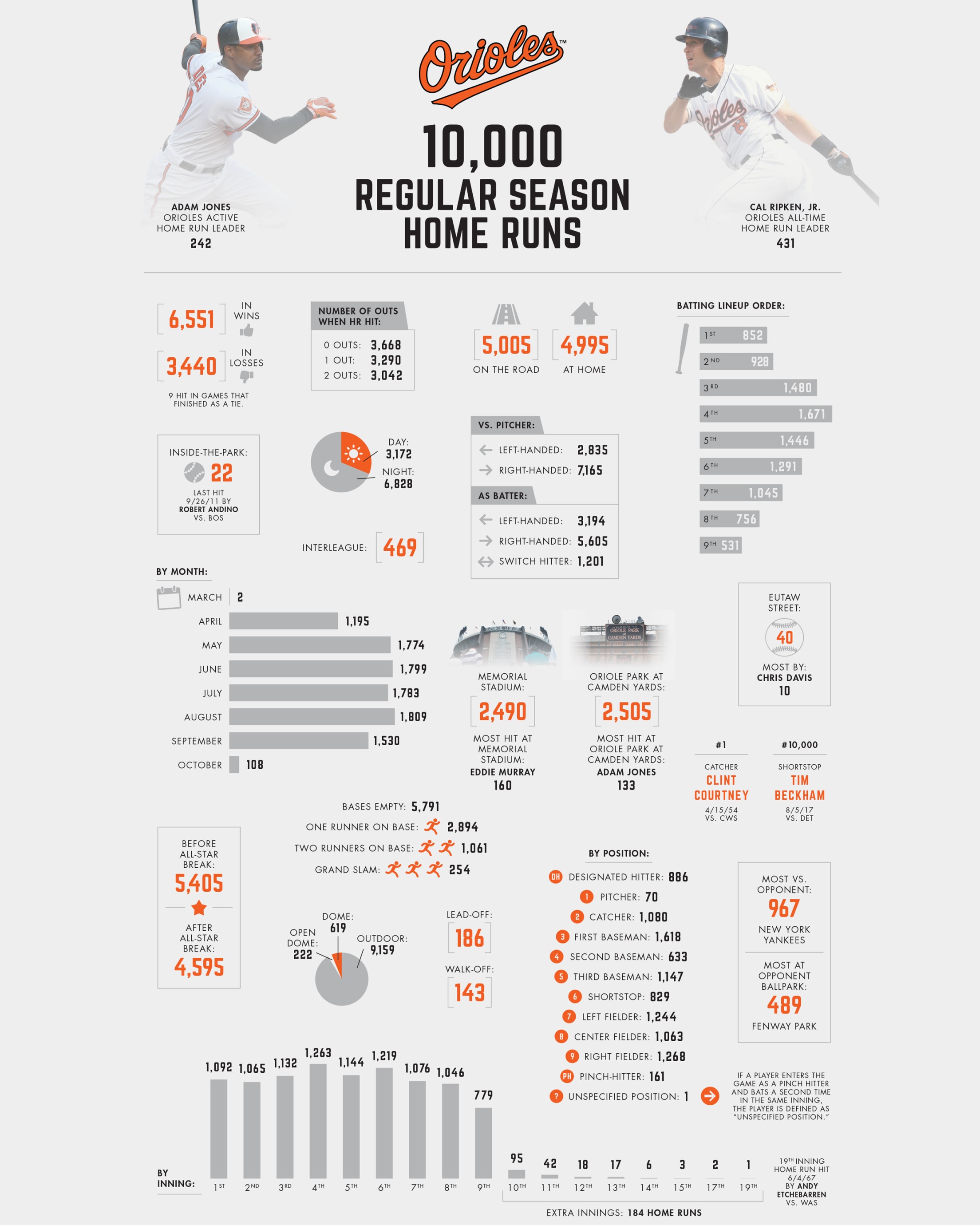 ---
Congratulations to Tim Beckham for hitting the 10,000th regular season home run in team history! In the 8th inning of the game on August 5, 2017, Beckham hit the historic home run. It was a solo homer to help the Orioles defeat the Tigers by a score of 5-2.