Major League Baseball collaborates with its Clubs during Jewel Events to promote sustainable efforts at and around the ballparks.

All-Star Week
During each year's All-Star Week, MLB promotes sustainable practices through a variety of special initiatives.
Local university students participate as members of the Green Team for all Midsummer Classic Events -- including the T-Mobile Home Run Derby, SiriusXM All-Star Futures Game and the MLB All-Star Game presented by Mastercard -- to educate fans on positive environmental practices. The members of the Green Team help with volunteer and community events, and are then rewarded with an invitation to a Career Night hosted by MLB.
In conjunction with Bonneville Environmental Foundation and the "Change the Course" program, MLB offsets the footprint of water and energy used at the All-Star host ballpark by purchasing renewable energy credits and water restoration credits.
MLB offsets all carbon emissions associated with ballpark electricity usage and player travel, to and from All-Star Week, through purchasing Renewable Energy Certificates.
MLB utilizes a water filtration system in the broadcast compound and supplies refillable water bottles, eliminating the use of single use water bottles.
To encourage other forms of transportation, MLB promotes walking paths between popular locations during the events throughout All-Star Week.
ALL-STAR GREEN TEAM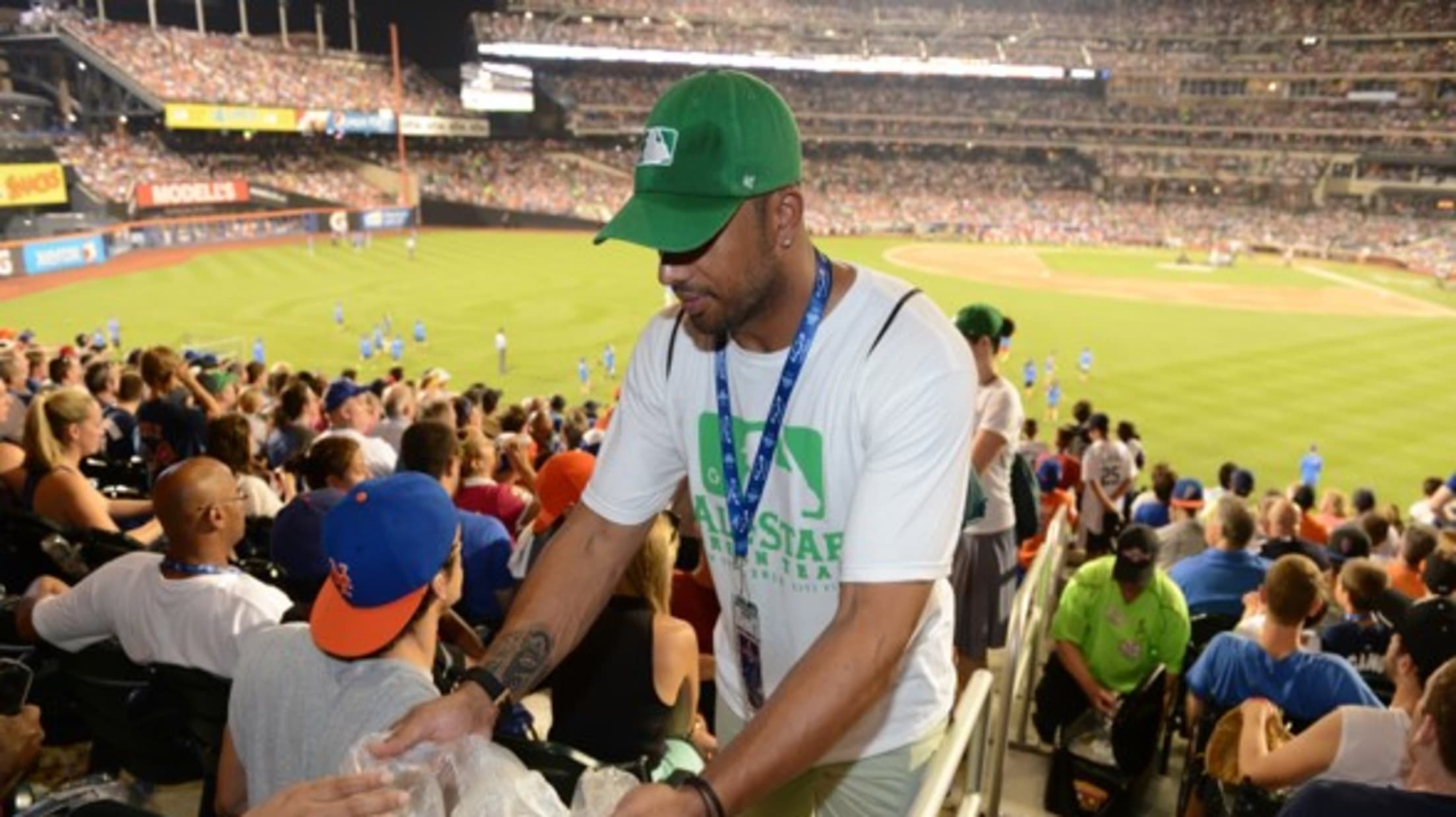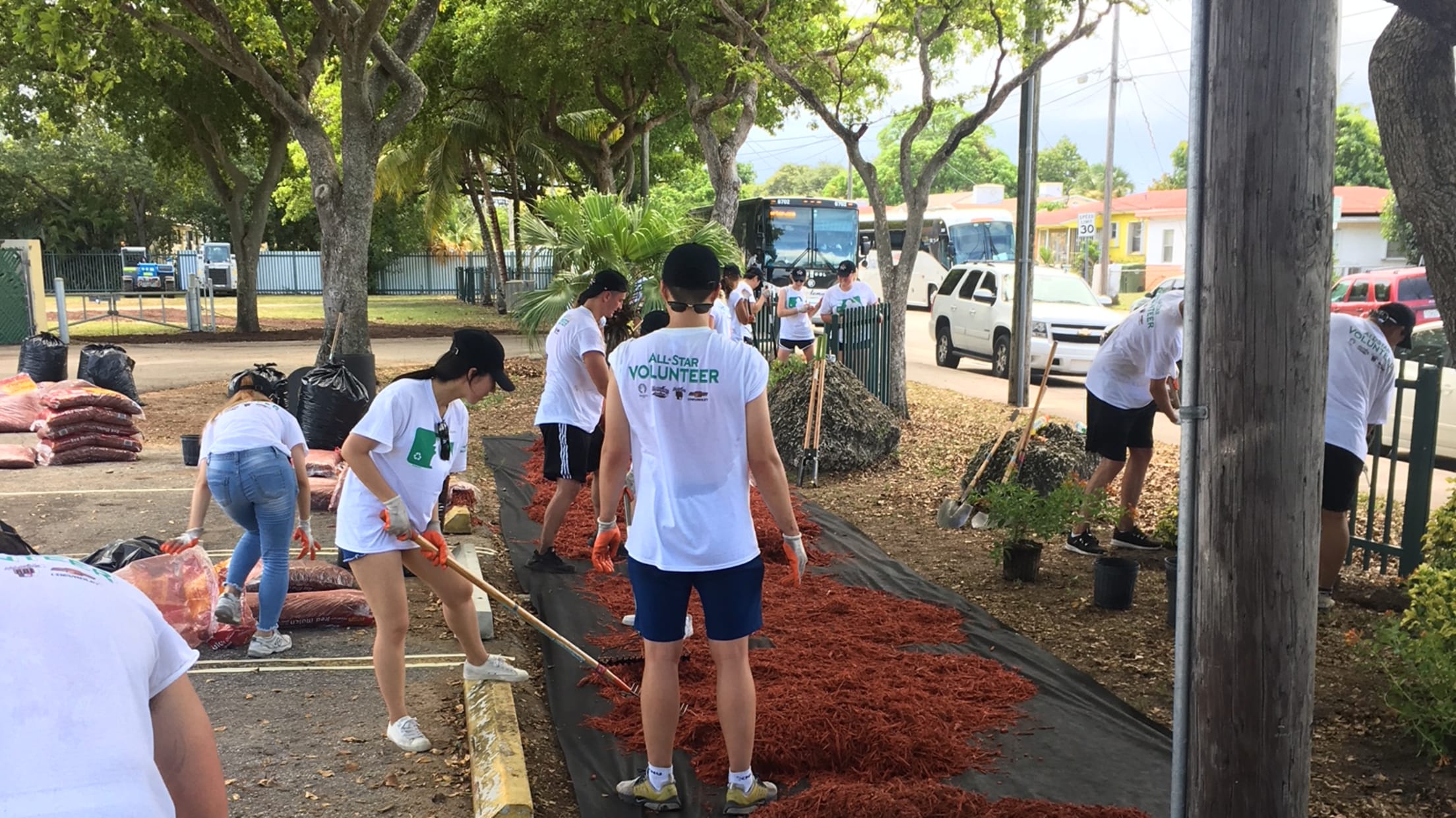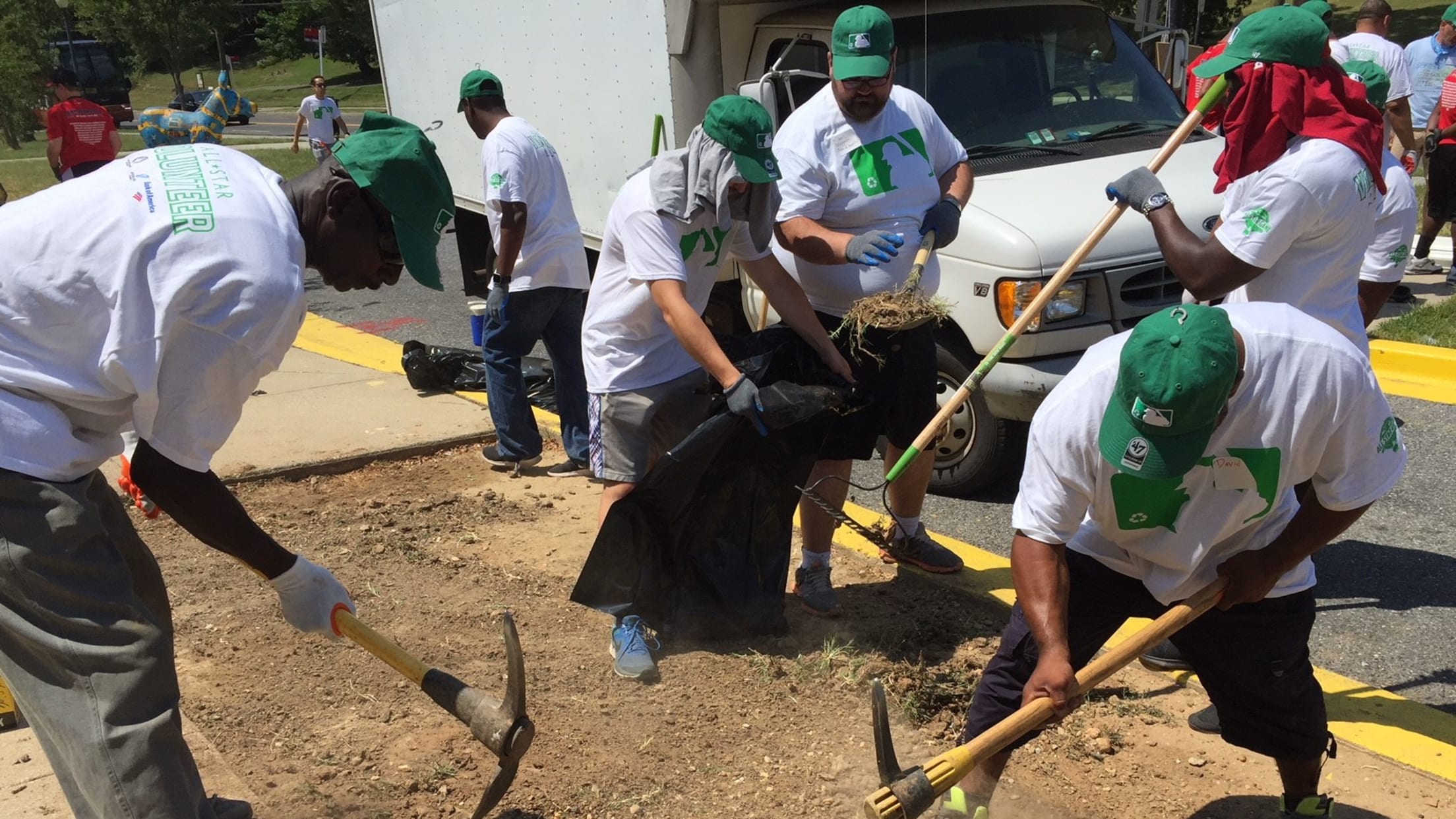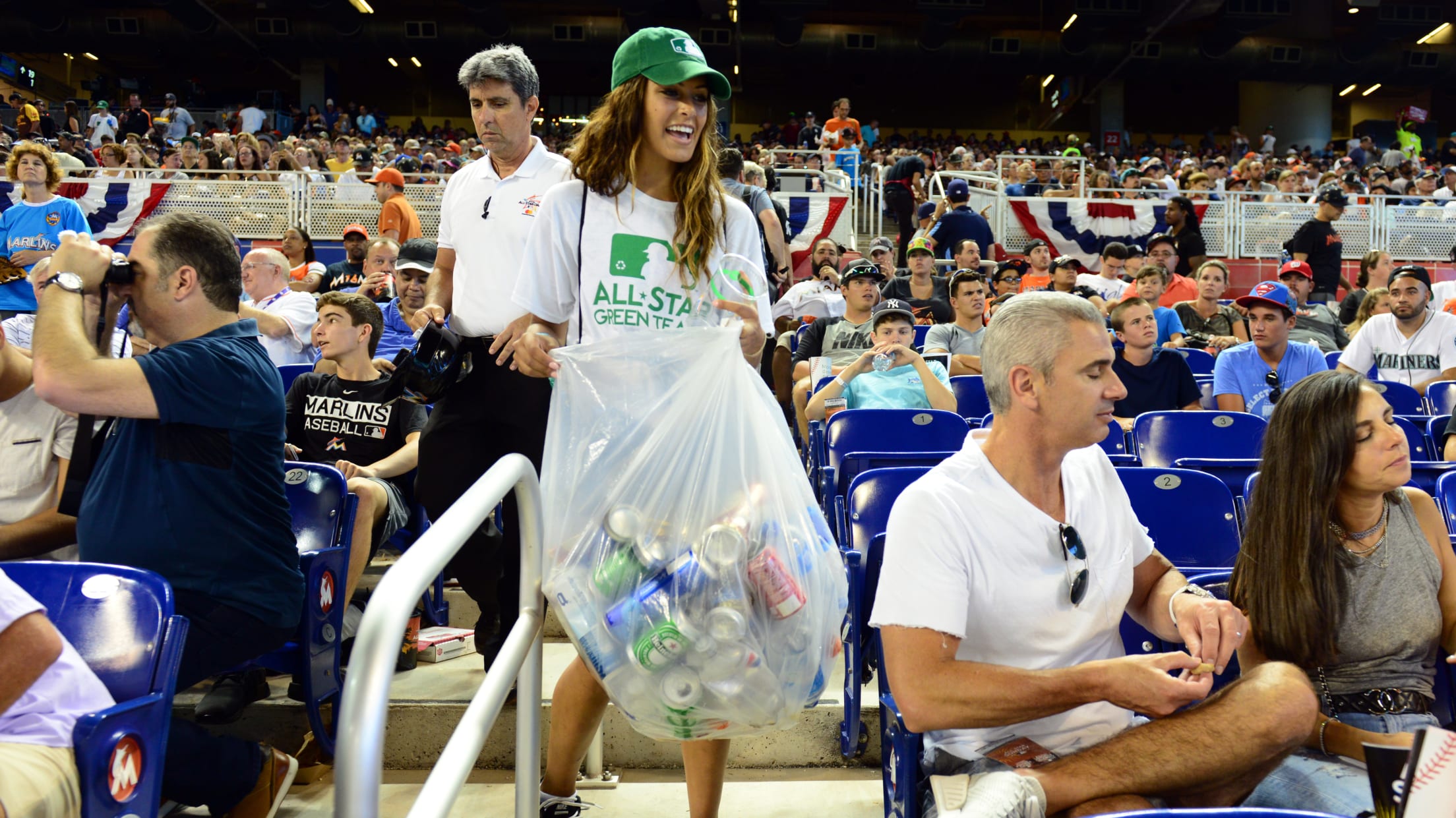 Postseason & World Series
Similar to All-Star Week, MLB promotes environmental initiatives throughout the Postseason and World Series.
MLB and the Clubs competing in the Postseason collaborate on Green Teams at the ballparks. The Green Teams consist of community organizations or local university students who collect recyclables in between innings at the ballparks.
Greening efforts are broadcasted to fans at the ballparks and promoted throughout the Postseason.
MLB contributes to "Change the Course" to restore watersheds, and Bonneville Environmental Foundation to offset carbon emissions related to player travel and ballpark electricity usage.
For the 2020 Postseason, MLB and the four neutral site locations continued their greening efforts in various ways such as:
Collaborating with TerraCycle to recycle and transform disposable masks, gloves, gowns and more into new products
Utilizing FloWater touchless filtration systems in the broadcast compound and press area to eliminate single-use plastics
Offering reusable MLB Green branded water bottles for media, broadcasters and staff
Offsetting emissions at the ballpark and the travel between sites