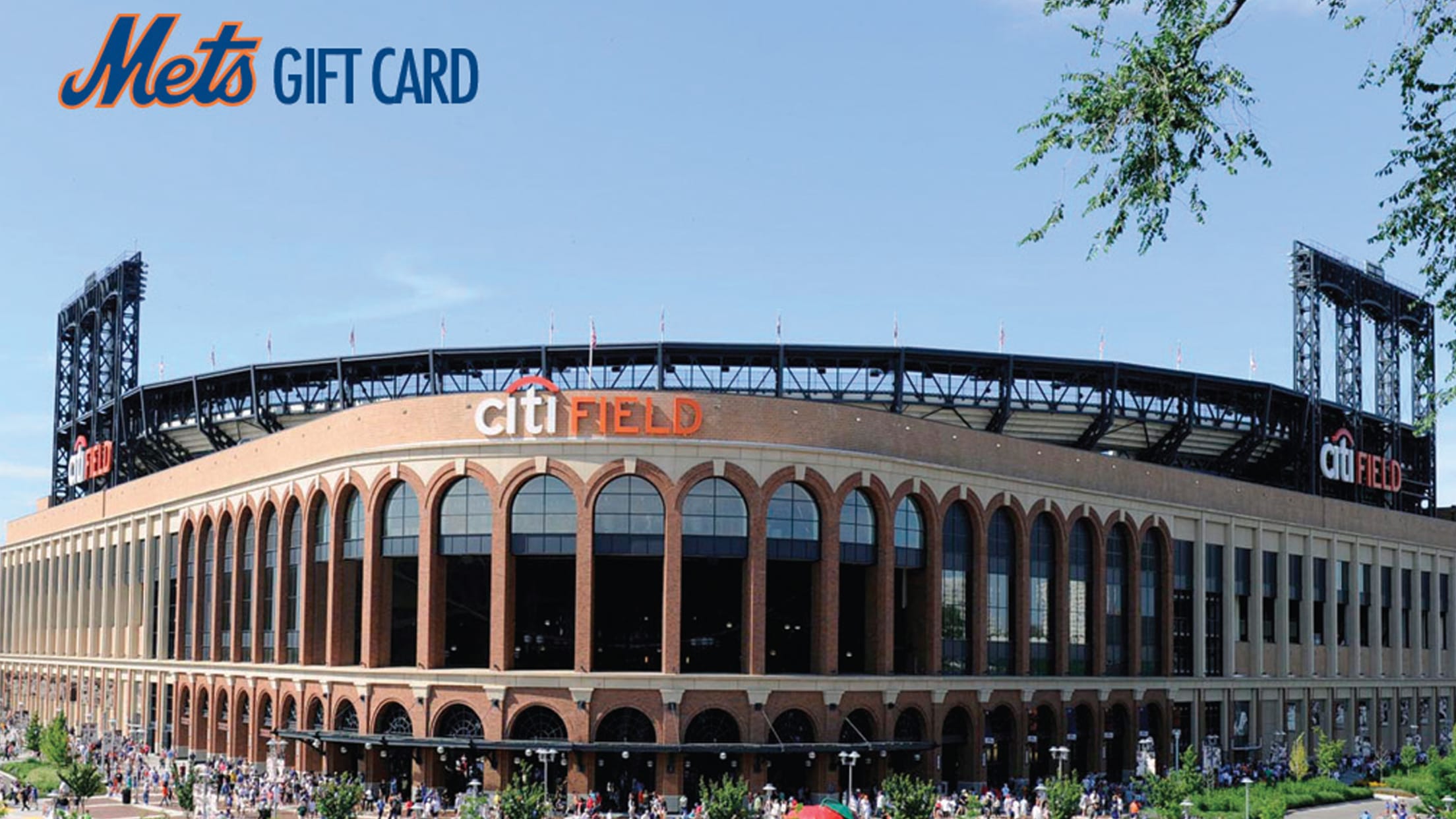 Get your Mets Gift Card today! A Mets Gift Card makes a great gift as it can be used to purchase Mets tickets as well as food, beverage, and merchandise at Citi Field. Mets Gift Cards are not accepted by Citi Field vendors or anywhere else where credit cards are not accepted. Gift Cards orders will no longer arrive in time for the Holidays.
NEW YORK METS GIFT CARD GUIDELINES:
Gift cards are available in denominations of $10.00, $25.00, $50.00, $100.00, $150.00 & $200.00.
Game tickets are subject to availability
Gift cards cannot be redeemed for cash
The Mets are not responsible for Gift Cards that are lost, stolen, damaged, or destroyed.
Effective September 13, 2021, guests 12 years and older will be required to show proof of receipt of at least one dose of a COVID-19 vaccine to enter the Mets Hall of Fame & Museum, or to dine in the Hyundai Club or Pat LaFrieda's Chop House. There will be designated areas for vaccinated guests to eat and drink. All other guests with access to indoor dining spaces will have the ability to get food and beverage and take it to an outdoor area of the ballpark.
Please note: Backpacks may not be brought into Citi Field except as otherwise provided in the Citi Field Bag Policy. For a complete list of permitted bags please click the Read More button below.
Information for ticket holders to impacted home games at Citi Field scheduled between April 8 through May 30.