AMAZIN' AUCTION – BID NOW!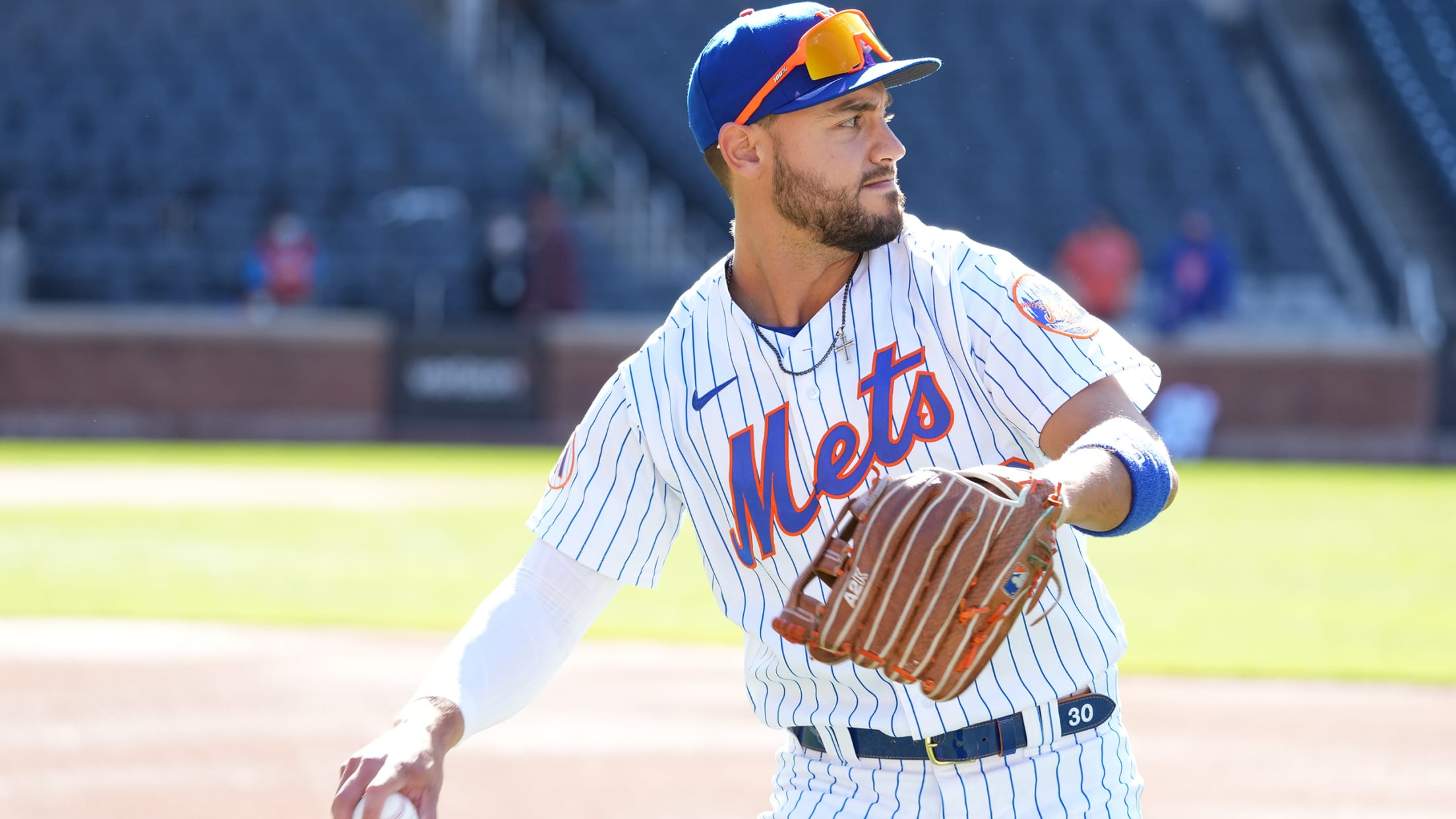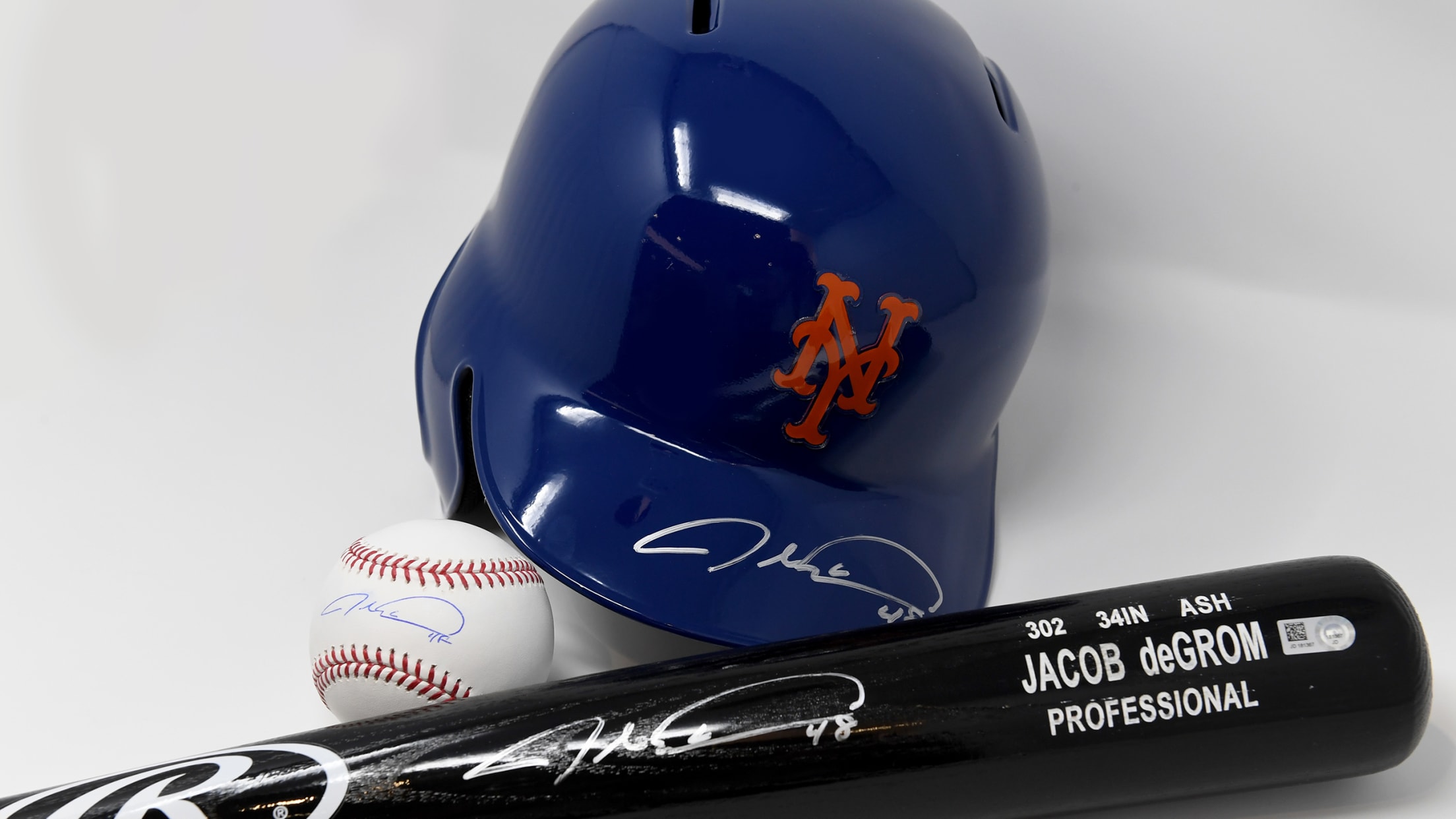 The New York Mets and the Amazin' Mets Foundation are excited to present the Amazin' Auction! This online auction will give fans the chance to bid on incredible game day experiences like playing catch with Michael Conforto and watching a Mets game from Owner Steve Cohen's suite, incredible signed memorabilia items, and unique opportunities such as a private fishing trip with Pete Alonso!
This online charity auction ends on Monday, August 30 at 8:30PM EST. Check out the full item list here and place your bid: mets.com/amazinauction
MILITARY SOFTBALL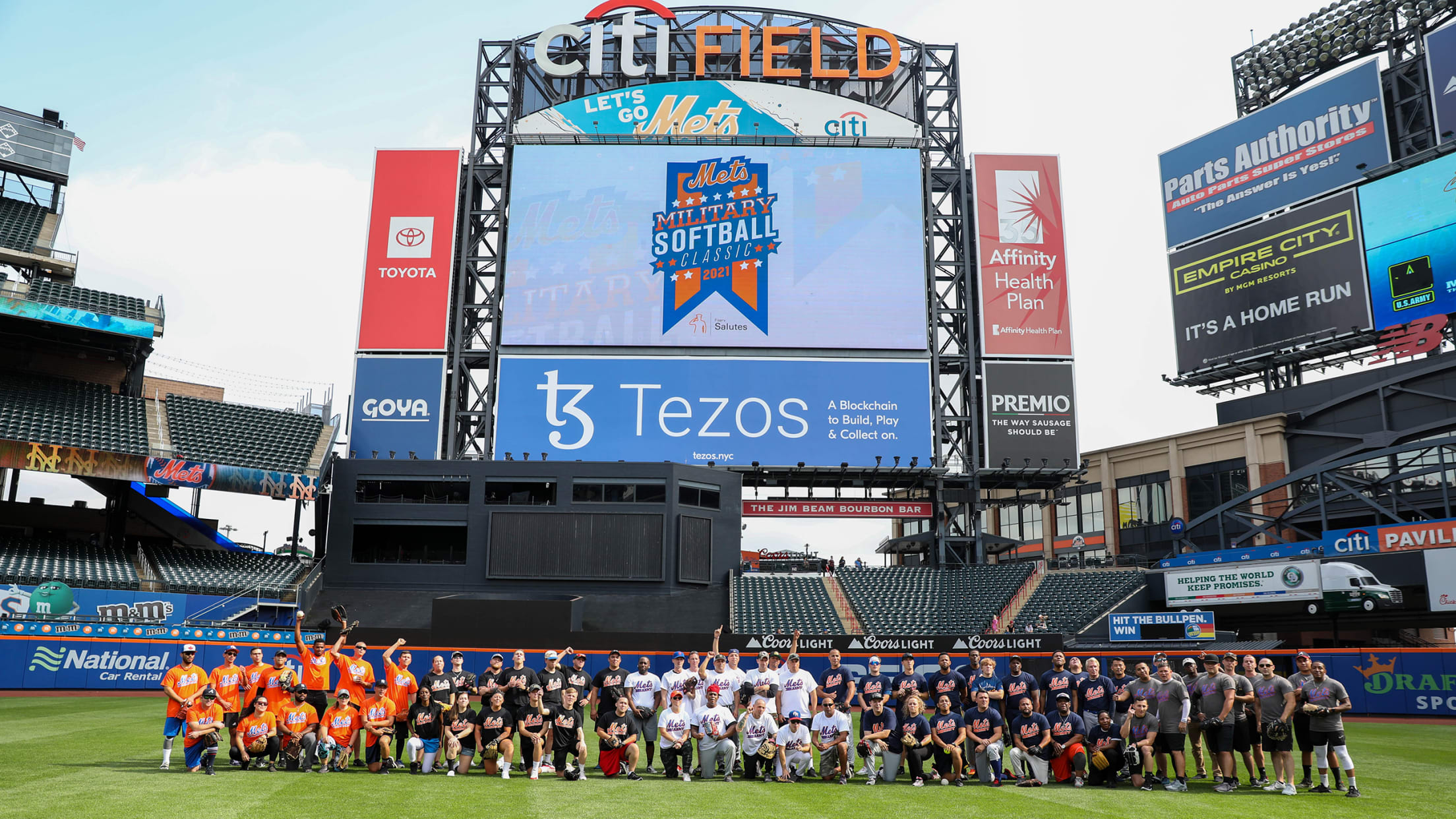 The Mets hosted the sixth annual Military Softball Classic presented by Fiserv. Members of the Army, Navy, Air Force, Marines and Coast Guard faced each other in a round robin softball tournament on the field at Citi Field.
Mets coaches Luis Rojas, Jeremy Accardo, David Jauss, Tony Tarasco and Ricky Bones welcomed the softball teams, took photos and signed autographs. Team President Sandy Alderson distributed challenge coins to the participants and each active duty service member received an exclusive Mets Military t-shirt and tickets to the Mets home game later that evening.
SANDLOT STARS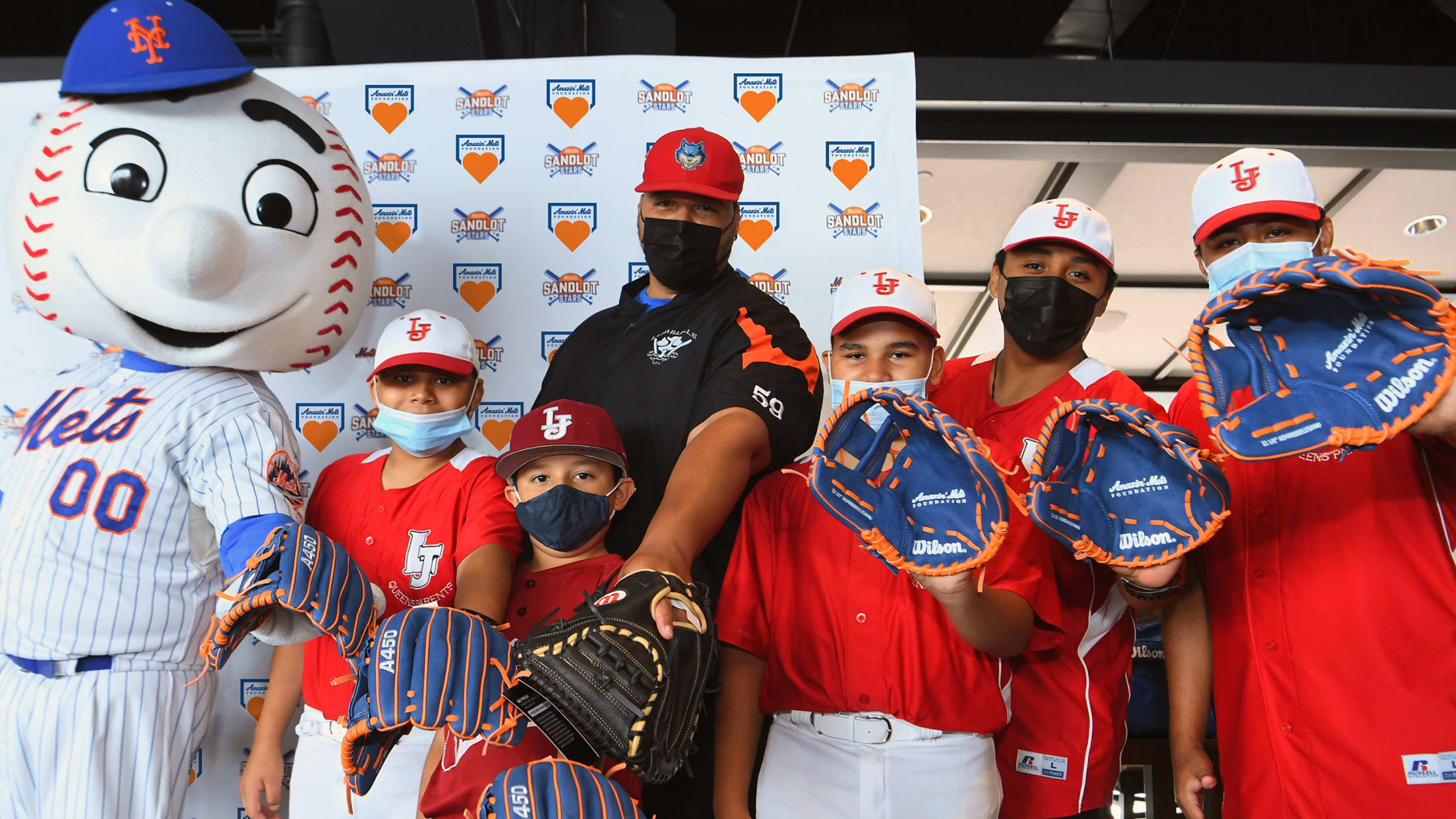 The Amazin' Mets Foundation teamed up with Pitch In For Baseball & Softball to host their annual Sandlot Stars equipment donation at Citi Field. They donated equipment to youth baseball, softball and tee-ball teams from all five boroughs, Long Island, New Jersey and Westchester. The teams received brand new Amazin' Mets Foundation branded bags, gloves, bats, helmets, catcher's gear, baseballs/softballs and more.
This year, the Foundation and PIFBS distributed a total of 100 bags to the New York community, including to their affiliate teams' communities in Brooklyn and Syracuse. Since the program's inception, the Foundation has donated complete baseball/softball kits to more than 400 teams, impacting close to 7,000 youth. To learn more about Junior Mets programs, visit mets.com/JuniorMets.
COMMUNITY HERO HIGHLIGHTS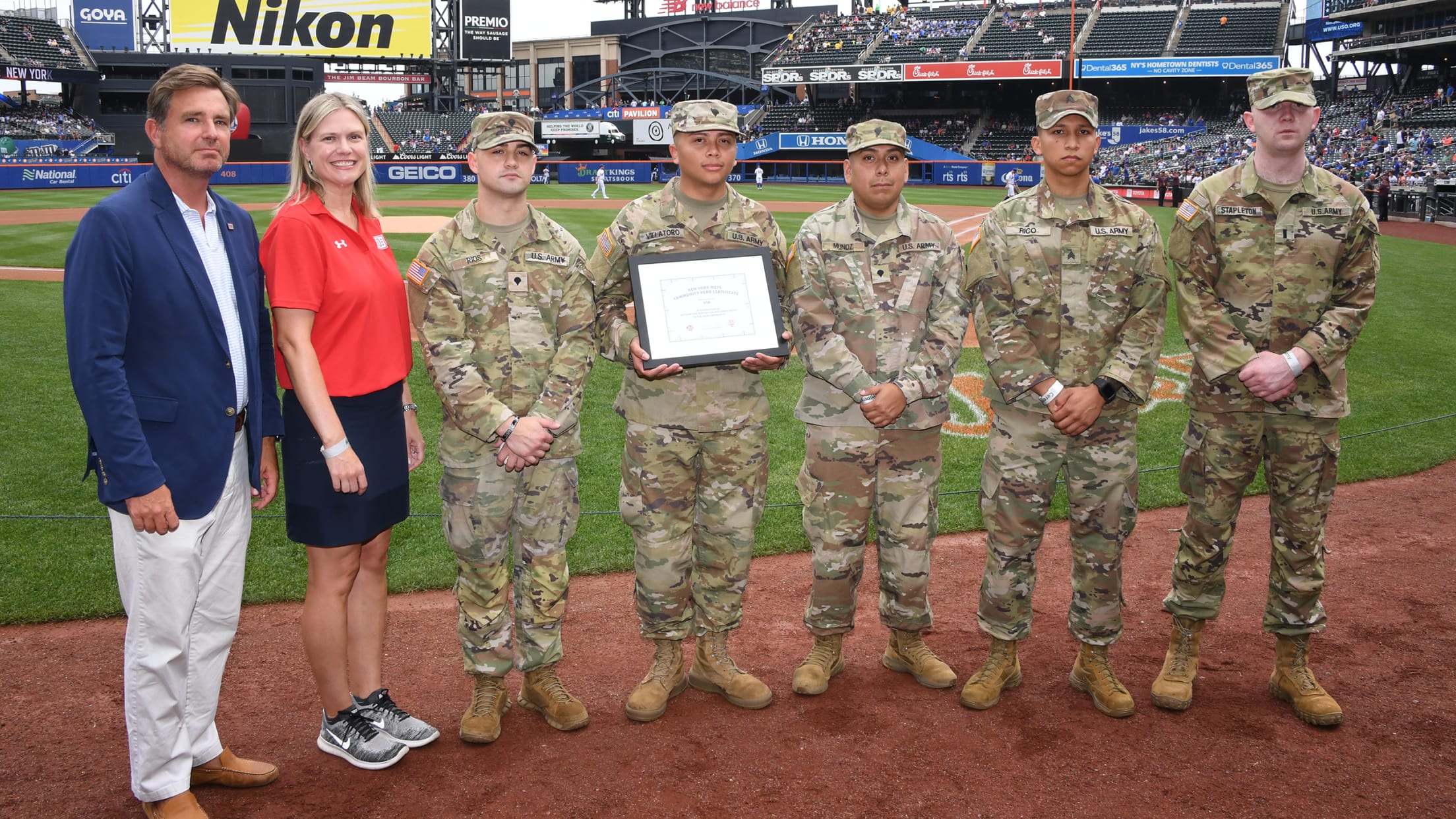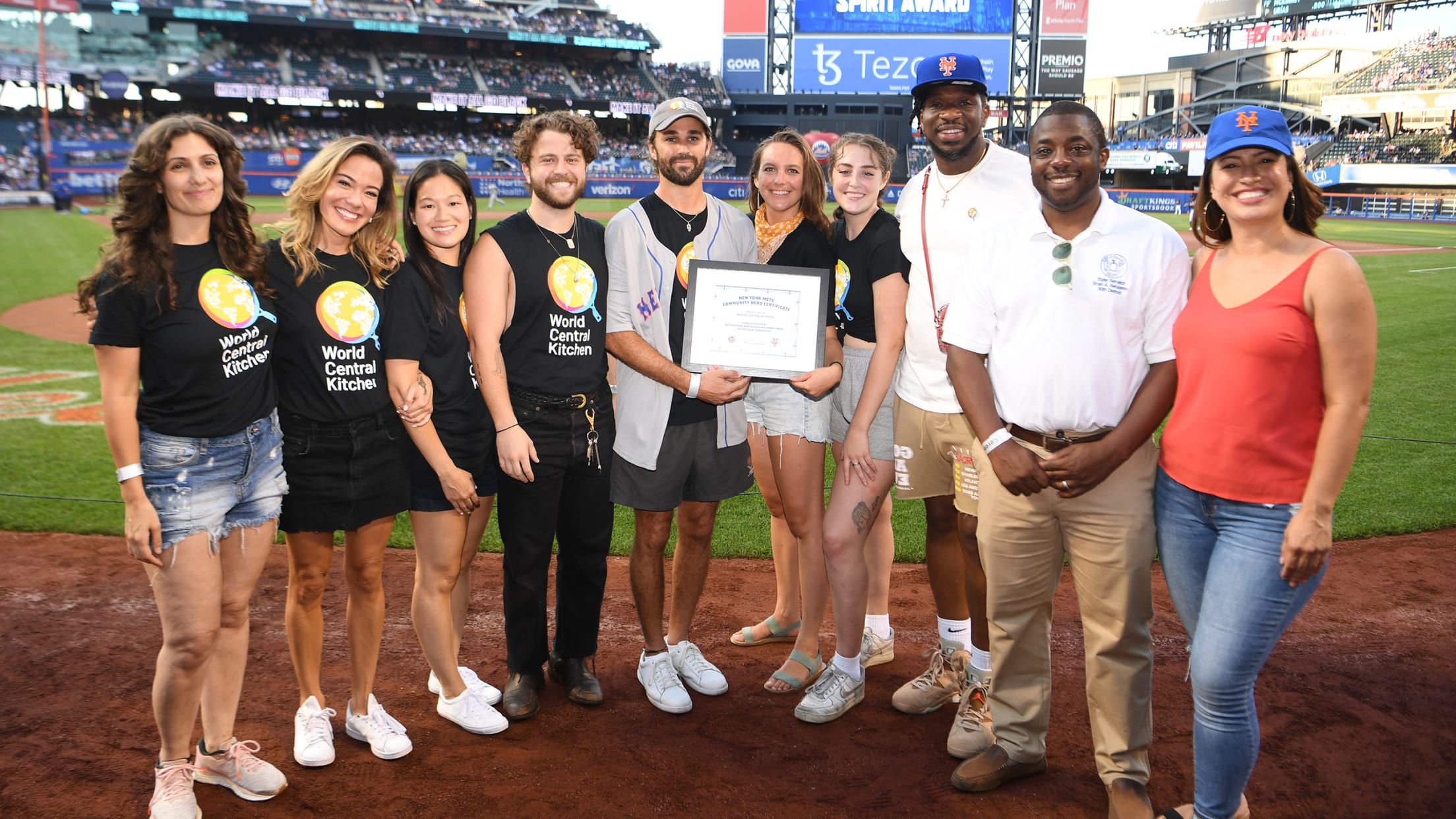 As part of Major League Baseball's Commissioner's Community Initiative, the Mets are honoring and showing their appreciation to all the frontline and essential workers of the COVID-19 pandemic through their Community Hero Ticket Program this season. The Mets have highlighted essential workers throughout the season by providing them with game tickets as a way to thank them for their bravery and sacrifice. This month, the Mets recognized the USO and World Central Kitchen as their Community Heroes.
The USO, including active duty services members, were honored with tickets, gift bags, a pre-game ceremony and throwing out the first pitch at Mets home game earlier this month. Since the onset of the pandemic, thousands of our military have been deployed on urgent public health missions throughout the tri-state area and the USO has provided much needed support to these service members and their families. To support our service members, please visit USO.org.
Later in August, the Mets highlighted World Central Kitchen as the second Community Hero of the month. During the pandemic, WCK activated thousands of restaurants and kitchens to feed vulnerable communities and medical professionals on the front lines. World Central Kitchen's Restaurants for the People Program attacks the growing hunger and economic crises by paying local restaurants to cook meals for their neighbors in need, while keeping restaurants and their teams open and working. To learn more and about how you can help, please visit wck.org.
METS WIVES – HITS FOR HUNGER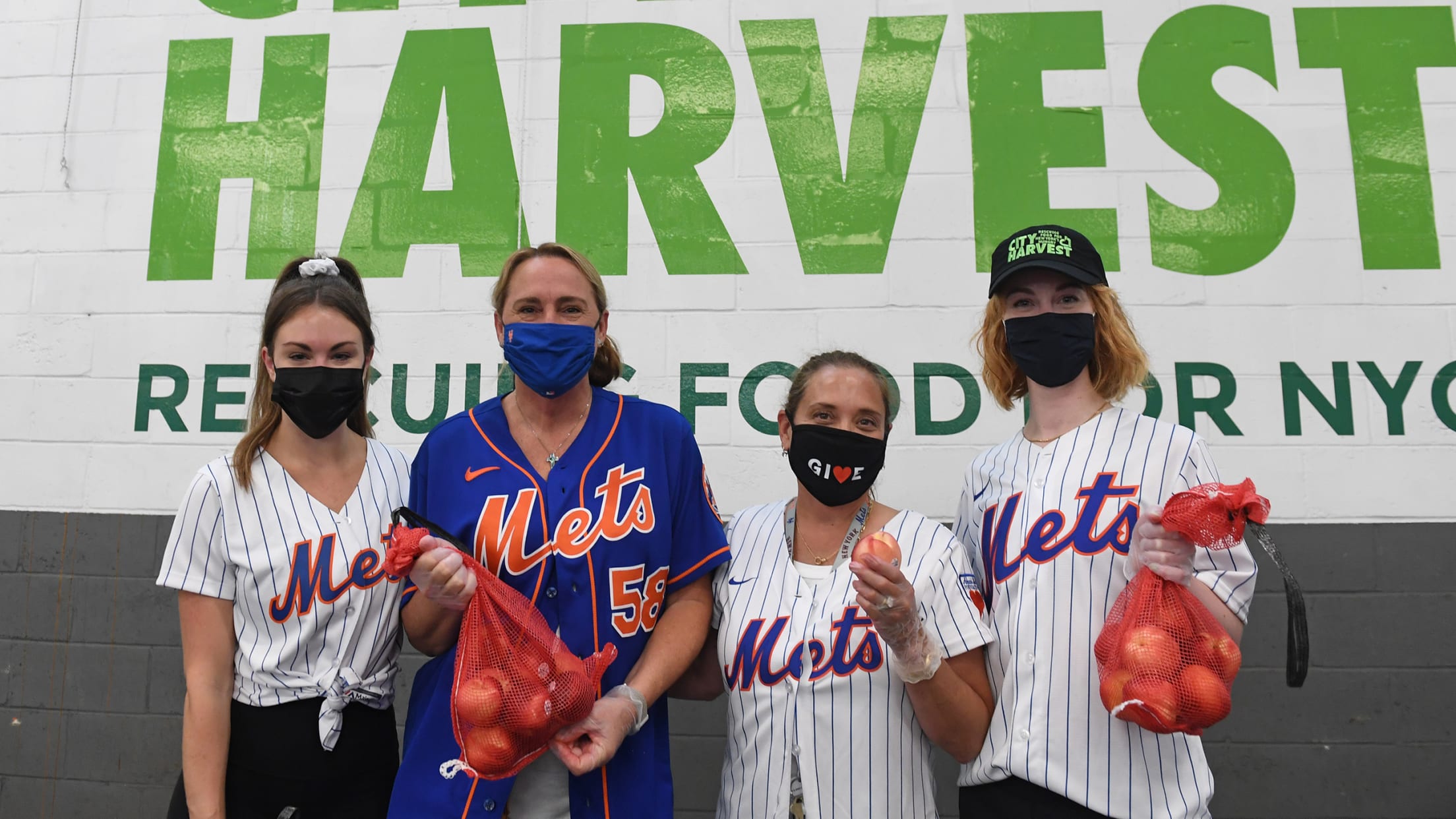 The Amazin' Mets Foundation and Citi teamed up to host Hits for Hunger, a virtual food drive throughout the month of July with proceeds benefitting City Harvest. The Food Drive raised over $37,000 with the help of Mets fans and the Mets Wives. On August 11, the Wives joined Amazin' Mets Foundation President, Alex Cohen at City Harvest's repacking site in Queens to pack more than 1,000 pounds of fruit to distribute at local food bank sites.
Later that day, Alex Cohen and Citi presented City Harvest with the donation amount at a pre-game ceremony on the field. The funds will support City Harvest's feeding efforts throughout New York City. To learn more about City Harvest and how you can help, please visit cityharvest.org/donate.