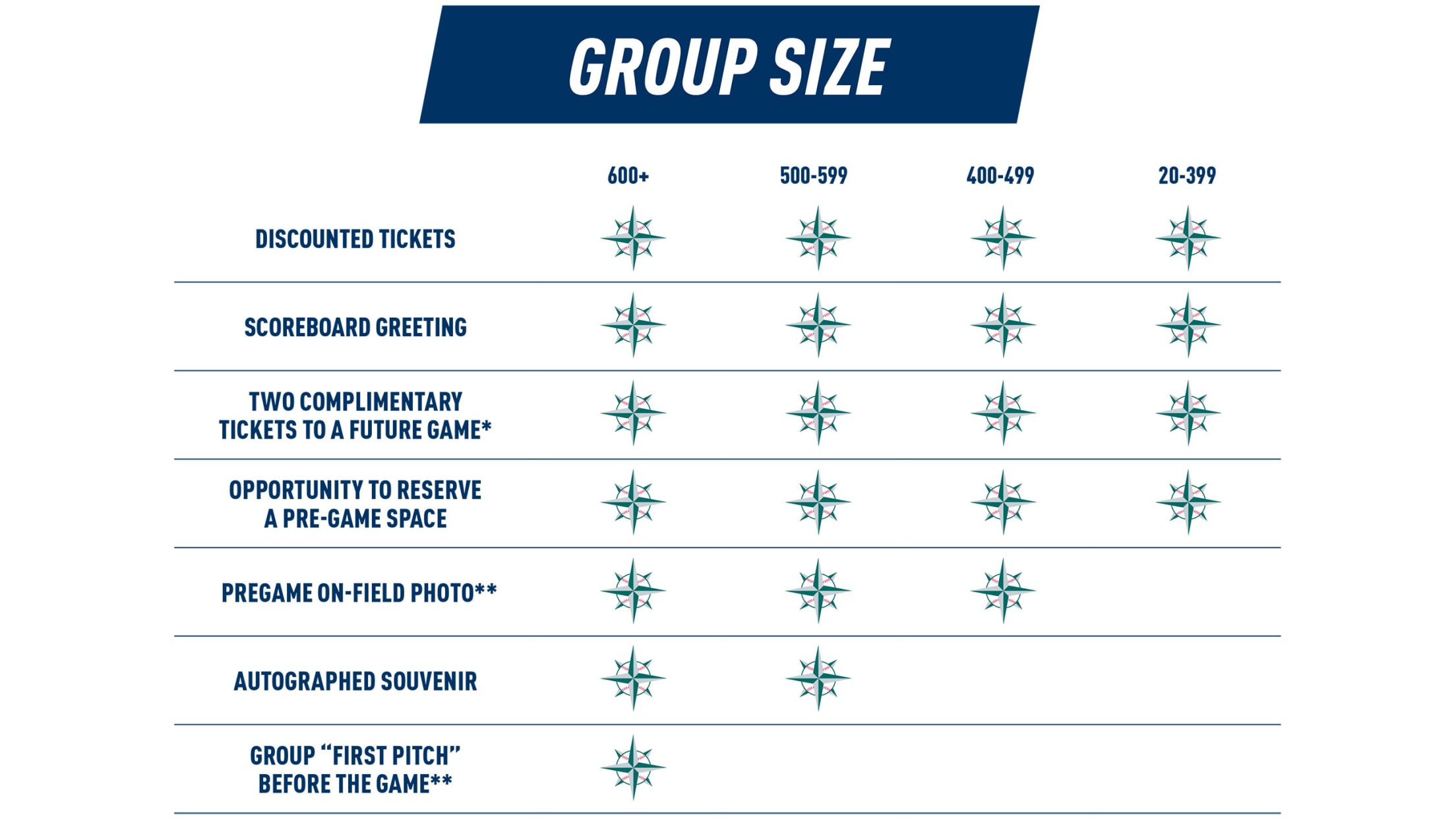 Restrictions apply
*Subject to Availability
To speak with a Group Sales Account Representative please call 206-346-4001.
---
Group ticket purchases are special offers that include discount pricing and certain other benefits. Group Tickets are not eligible for resale. If the Mariners determine, in their sole discretion, that any buyer purchases Group Tickets with the intent to resell those tickets, the Group ticket purchase may be cancelled and refunded to the buyer. Please contact your Mariners Account Representative for more information.