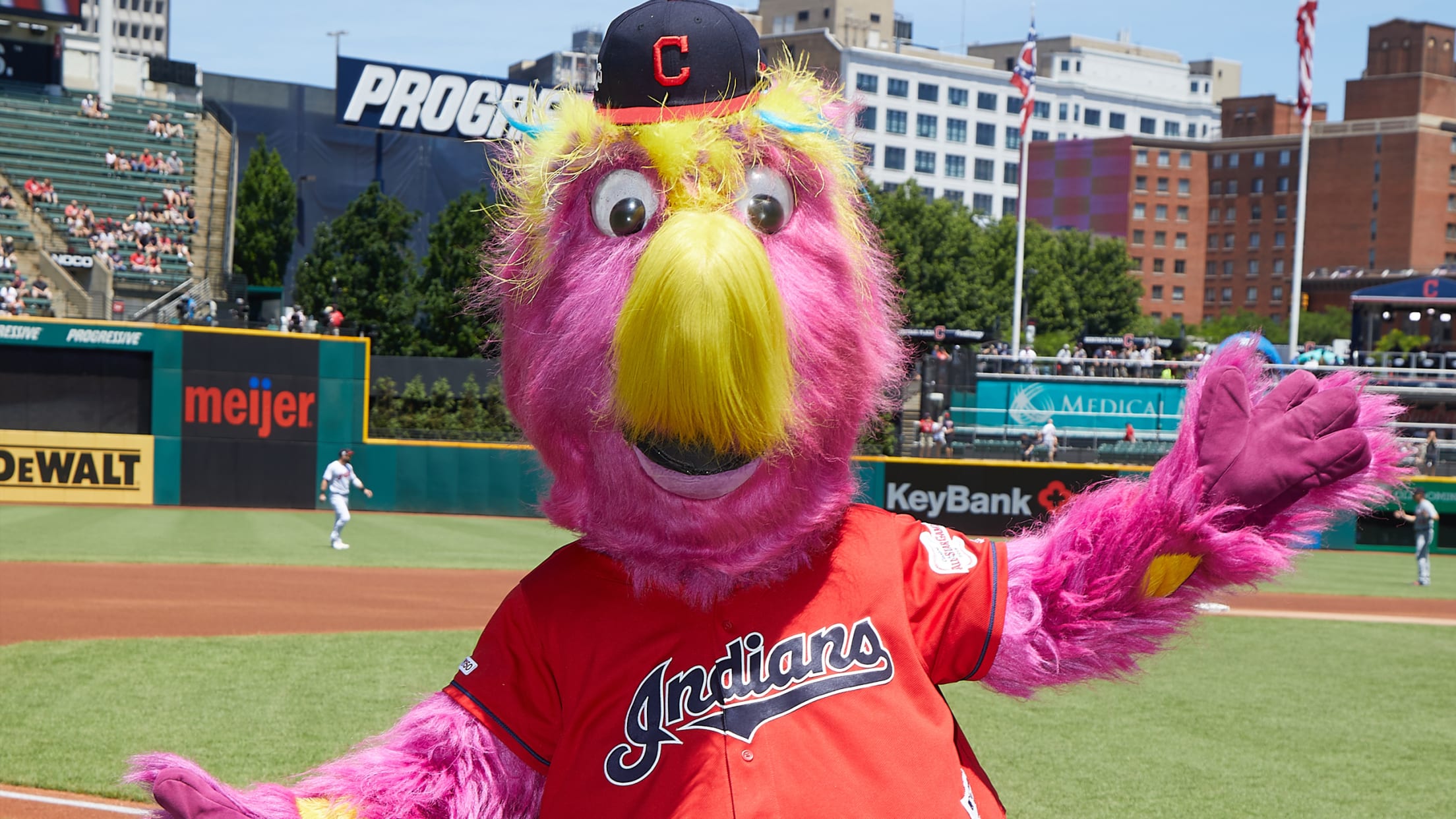 Make your next occasion a GRAND SLAM event-invite Slider, the Indians fuzzy, fuchsia-colored mascot!
Fun with Slider
Slider is available for:
Anniversaries
Corporate Picnics & Events
Private Parties
Family Reunions
Birthdays
Festivals & Carnivals
Charitable & Fund-Raising Events
Grand Openings
Commercial Events
Parades
Schools & Church Socials
Wedding Receptions
AND MORE - ANYWHERE there is a gathering of people!
Detailed information on scheduling a Slider appearance is available by emailing your inquiry to dkilday@indians.com. Please include the following details with your inquiry:
Type of Event
Date of Event
Appearance Time
Location of Appearance
Slider Profile
Birthdate: July 29, 1990
Height: Really Up There!
Weight: You Don't Really Want to Know...
Bats / Throws: Yes! Anything & Everything
Resides: Somewhere "Underground" Behind Home Plate at Progressive Field
Favorite Food: Popcorn, Hot Dogs, and Pizza
Favorite Movie: "Muppets Take Manhattan"
Favorite Sport: Baseball
Favorite TV Show: Scooby Doo
Favorite Beverage: Strawberry Shake
Favorite Instrument: Drums
Favorite Player: All of the Cleveland Indians!
No matter what the occasion, Slider will help make it a HUGE success!!