National Anthem Submissions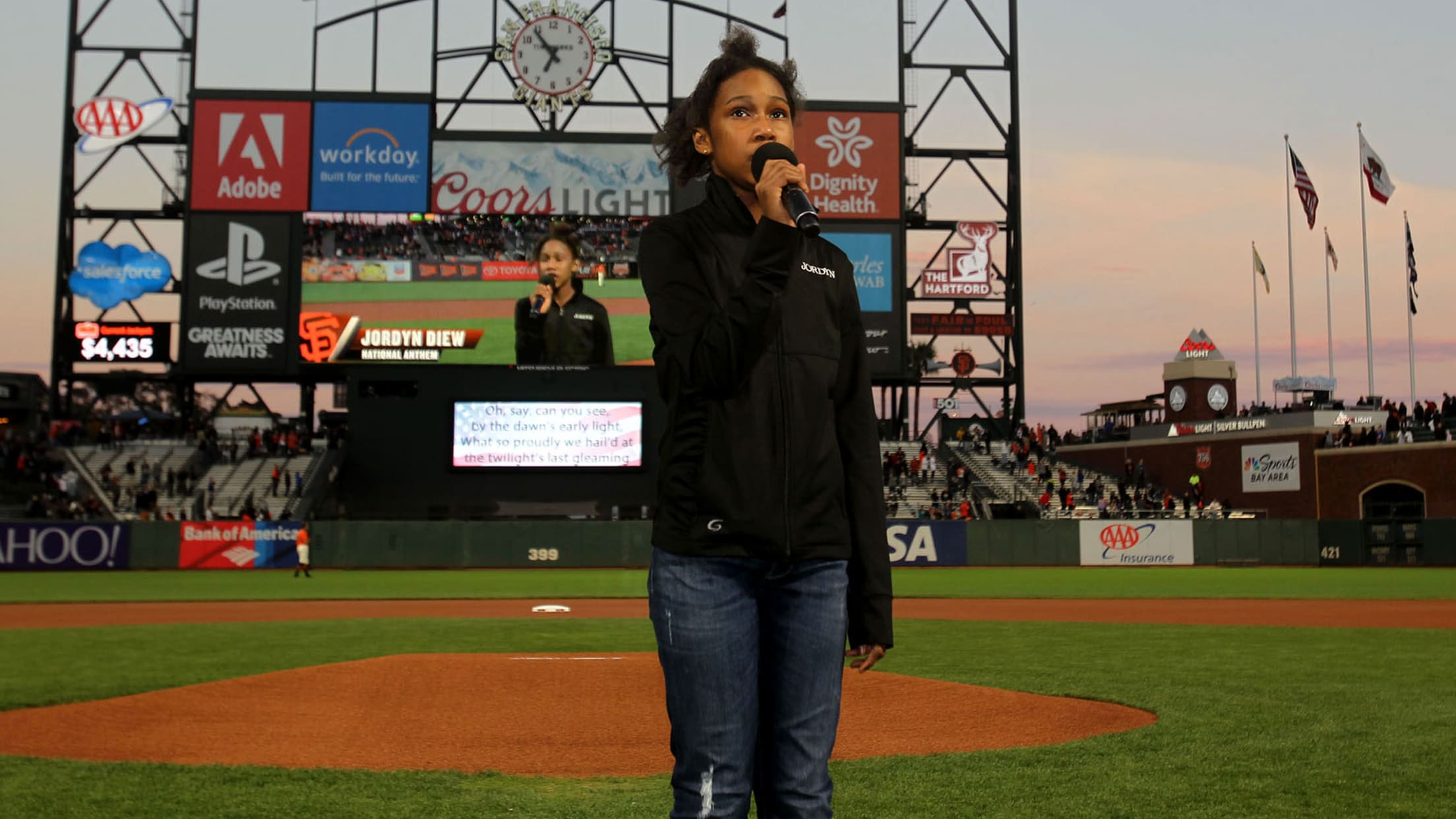 Thank you for your interest in performing the National Anthem at a San Francisco Giants game at Oracle Park in 2021! In accordance with health and safety guidelines, National Anthem performances will be in the form of pre-recorded video submissions until further notice. Soloists, groups and instrumentalists are encouraged to participate. All performers, including returning performers, must submit an application through the online portal. Please limit applications to one per participant. If selected, virtual performances will air as submitted at Oracle Park prior to a Giants home game. Accordingly, participants are encouraged to use the highest possible audio and video recording devices available. To be considered, please complete the form below.
FOR YOUR PERFORMANCE TO BE CONSIDERED, PLEASE BE AWARE OF THE FOLLOWING GUIDELINES:
No vocal effects or post-production
Recording on an amplified device is encouraged
Cell phone videos are acceptable, but audio must be clear
Record in a quiet area with no echo
Find a wall with a plain, solid-colored background (white or black is recommended)
Ensure the area is well lit with light coming towards you
Ensure camera and video are steady and the video is oriented HORIZONTALLY/LANDSCAPE
Performer(s) centered in the shot, at least 6 feet away from the camera
Giants gear or formal attire is encouraged
Auditions exceeding 90 seconds will not be considered
Please note, due to the number of submissions received, you will only be contacted if you are selected. For more information or questions, please e-mail anthem@sfgiants.com.
Fields marked with * are required for submission.