Season Ticket Holders
Updated: 8/4/21
From all of us at the Arizona Diamondbacks, thank you for your ongoing support and commitment as a Season Ticket Holder. Whether you've been to every game since 1998, or have yet to attend your first game, we appreciate all that you do and are determined to continue to provide industry-leading entertainment in a clean, safe, family-friendly environment.
This page contains answers to some of the most important Season Ticket Holder related questions and will be continuously updated throughout the year.
Please review the information below and feel free to contact us with any questions by calling 602-514-4444 or emailing seasonticketexperience@dbacks.com.
2022 Schedule
Check out the 2022 regular season schedule here or in the MLB Ballpark app.
Next season's schedule includes big weekend matchups vs. the Chicago Cubs, rival Los Angeles Dodgers, St. Louis Cardinals and more. We're home at Chase Field for Mother's Day, Father's Day, Juneteenth and July 4.
D-bucks Loyalty Bonus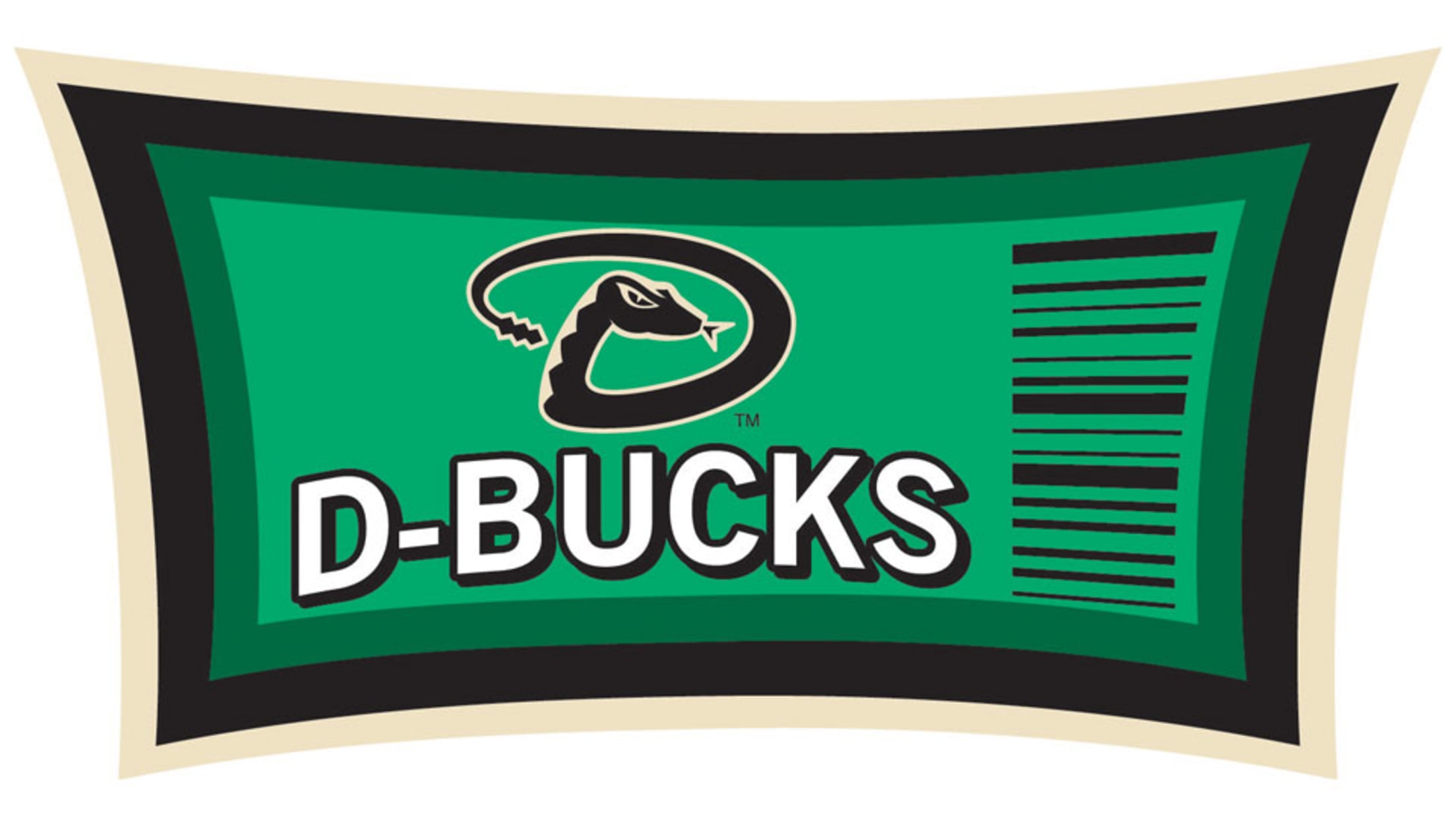 If applicable, your bonus D-bucks will be added to your account in the form of a digital gift card. Digit-bucks can be used on concessions, merchandise (excludes D-backs Authentics), suites, or additional tickets at Chase Field throughout the 2021 season. If you have any questions regarding your D-bucks, please contact your Season Ticket Experience representative or click here for a tutorial on how to access via the MLB Ballpark app.
Mobile Tickets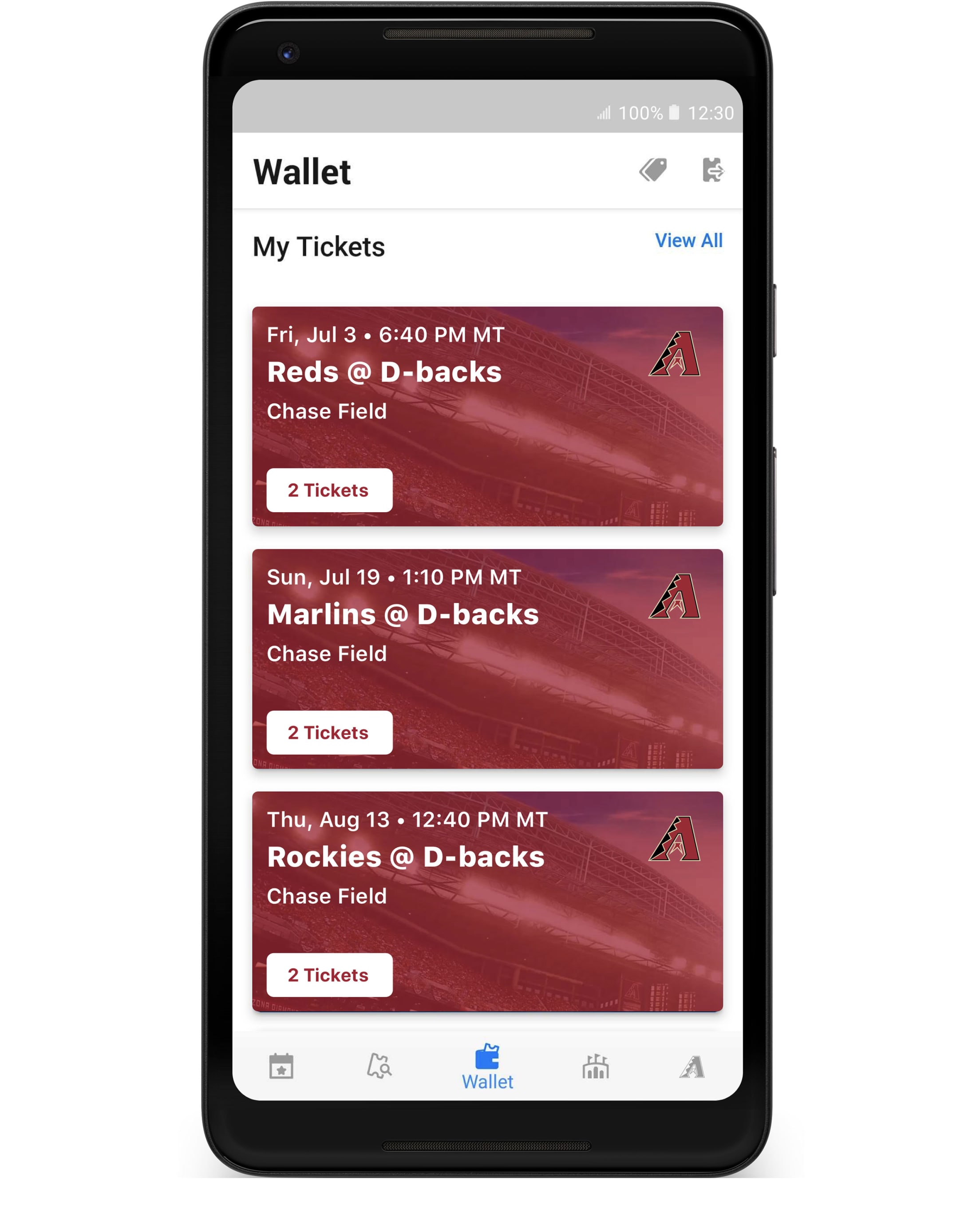 New for 2021, Season Tickets will be mobile only. Going paperless allows fans to enjoy a contactless entry into Chase Field as well as the ability to transfer tickets quickly and easily through the MLB Ballpark app. For a helpful guide on D-backs Mobile ticketing and the MLB Ballpark app, please click here.
If you do not own a smartphone, please contact your D-backs Season Ticket Experience representative.
Ticket Management Tools
Your Ticket Management tools will allow you to exchange, return, sell, and forward your tickets for the first three months of the season.
Please Note: Ticket Management Tools are currently available for all games through October 3, 2021. Ticket Donation, which is paused indefinitely and Ticket Recovery (past game exchange) has been discontinued in 2021.
Ticket Exchange
If you are unable to attend a specific game, you have the ability to exchange your ticket(s) to any future game of your choice. Each game will fall under one of five different season ticket price tiers; Single, Double, Triple, Home Run, or Grand Slam.
Ticket exchanges within the same tier (Ex: Single to Double) will incur the difference in tier prices.
Ticket exchanges that involve a downgrade (Ex. Double to Single) will have the difference in tier prices reflected as a credit on your season ticket account.
Ticket Return
Return tickets to future games online at dbacks.com/myaccount. Don't know the game you're going to attend? Choose the new game at a later date. This online process can be completed in minutes and affords you the ability to not lose any tickets and redeem to any game this season. All tickets purchased using credit will be at the initial single game face value.
StubHub!
StubHub!, the Official Fan to Fan Ticket Marketplace of the D-backs, is a website where you can sell your season tickets through the largest ticket marketplace in the world. You can easily sell tickets in a safe and secure environment and get paid by PayPal or through a credit to your season ticket account.
Ticket Forwarding
All Season Ticket Holders may electronically forward their season tickets for future D-backs games to family, friends, colleagues, and clients. D-backs Ticket Forwarding is free of charge, easy to use, and replaces inconvenient methods of sending tickets by mail, courier, or dropping them off at Will Call. Tickets may be forwarded in advance and all the way up to 45 minutes after scheduled game time.
To forward your tickets, log in to your My D-backs Account or use the free MLB Ballpark app. Once a Season Ticket Holder forwards tickets, the recipient is notified immediately. Upon the recipient's acceptance of the transfer and creation of account or login, the tickets will be delivered electronically.
*While seated in Health & Comfort Pods, all ticket exchanges, returns, and StubHub! sales must keep the entire pod intact. For example, if you have a four-seat pod, you may only exchange, return, or sell all four seats at once.
New Chase Field Experience
We are committed to support the health and comfort of our fans and are working to provide many new experiences at Chase Field for the 2021 season. These changes include enhancements to the Chase Field dining experience, expanded cleaning and disinfecting of the ballpark and a cashless ballpark to minimize contact between fans and staff. For a full list of all of the changes to the Chase Field experience in 2021, please click here.
Guaranteed Giveaways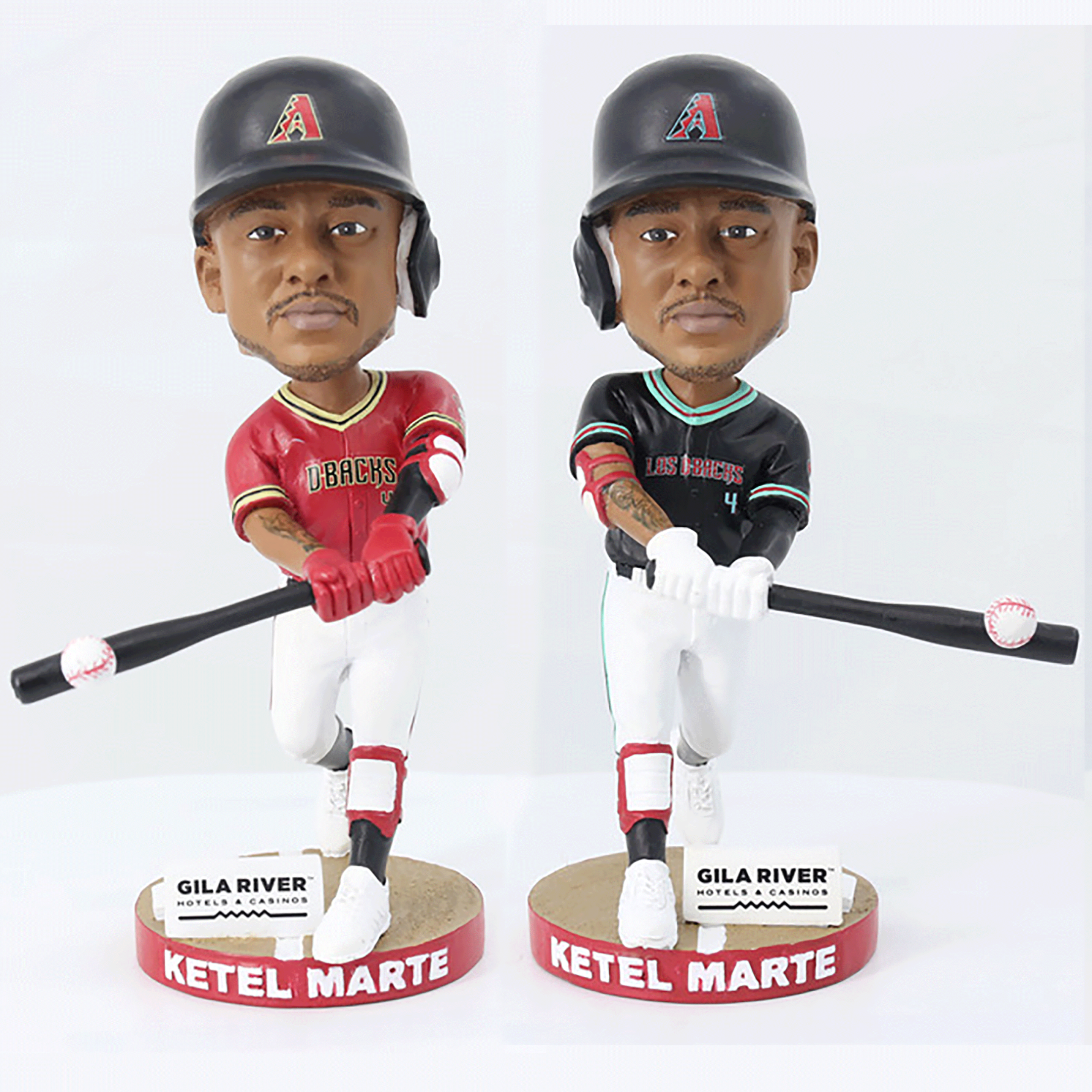 We are excited to bring back giveaway items for the 2021 season! As a valued Season Ticket Holder, you will be guaranteed one of each giveaway item this season that includes bobbleheads, wearables and more. Details on how and when you will receive your giveaway items will be communicated soon.
Paused Benefits
The following benefits are currently paused for the 2021 season:
D-backs Experiences: Any Experience points on your account will be rolled over to 2022.
Loyalty Cup
Ticket Donation
Season Ticket Headquarters at Section 111

Modified Dates: The Headquarters will be open on Friday, Saturday & Sunday starting July 30, 2021 for the remainder of the season. It will be open from one hour before first pitch until the end of the 5th inning.
Gameday Assistance
Starting July 30, 2021, Season Ticket Headquarters will be open on Friday, Saturday & Sunday for the remainder of the season. For in-game assistance, please call or text 602-462-4600.
For additional in-game assistance please visit Guest Relations located on the Main Concourse behind Section 128.
Team Shop Discount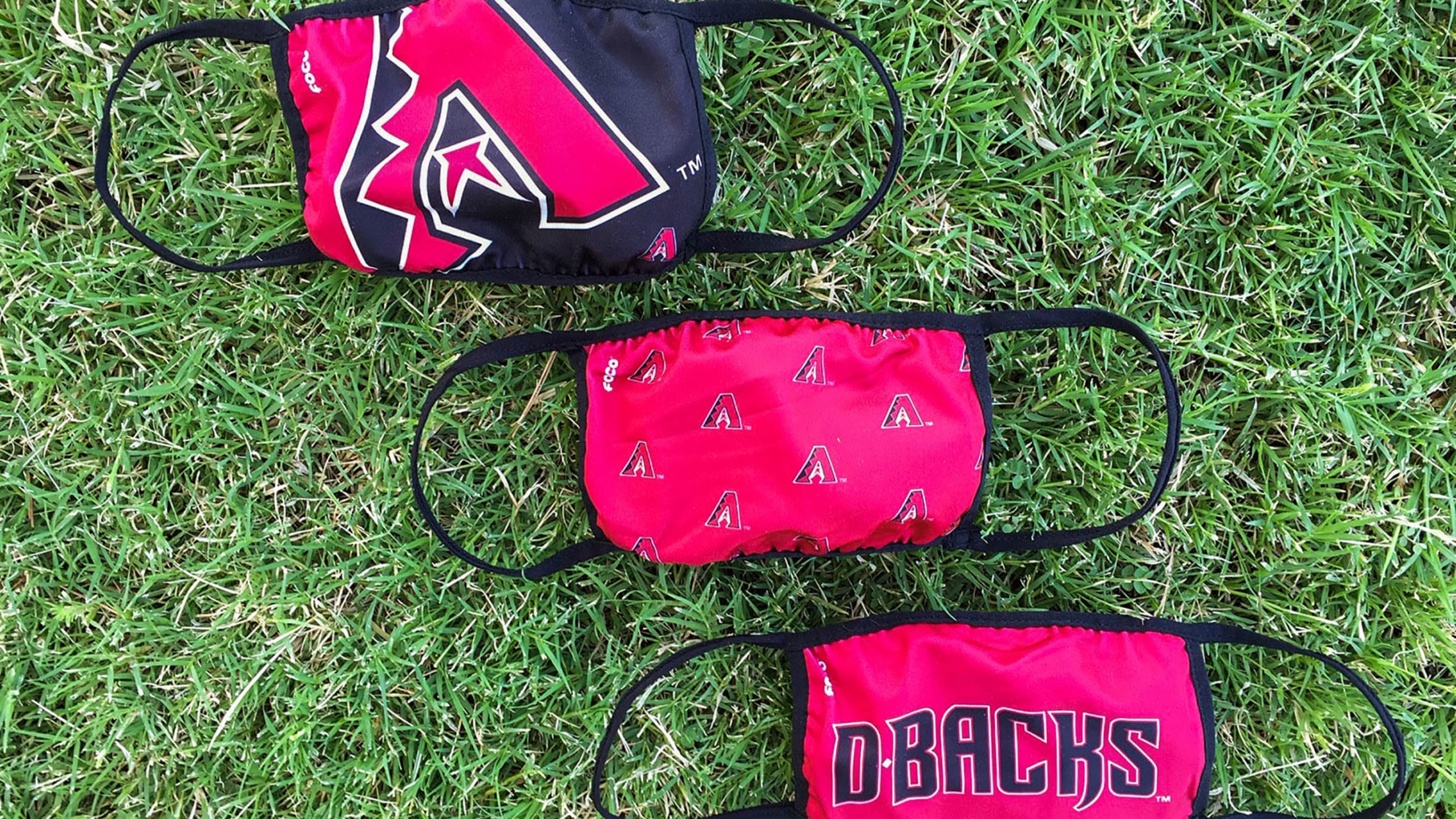 Your Season Ticket Holder Digital ID Card is located in the MLB Ballpark app. Presenting this card or your Season Ticket Holder Account Number will give you a 20% discount at the Chase Field Team Shop. Some restrictions apply.
The Team Shop is open Monday through Saturday from 10AM-4PM and on game days from the time gates open until end of game.
Inside D-backs Season Ticket Holders