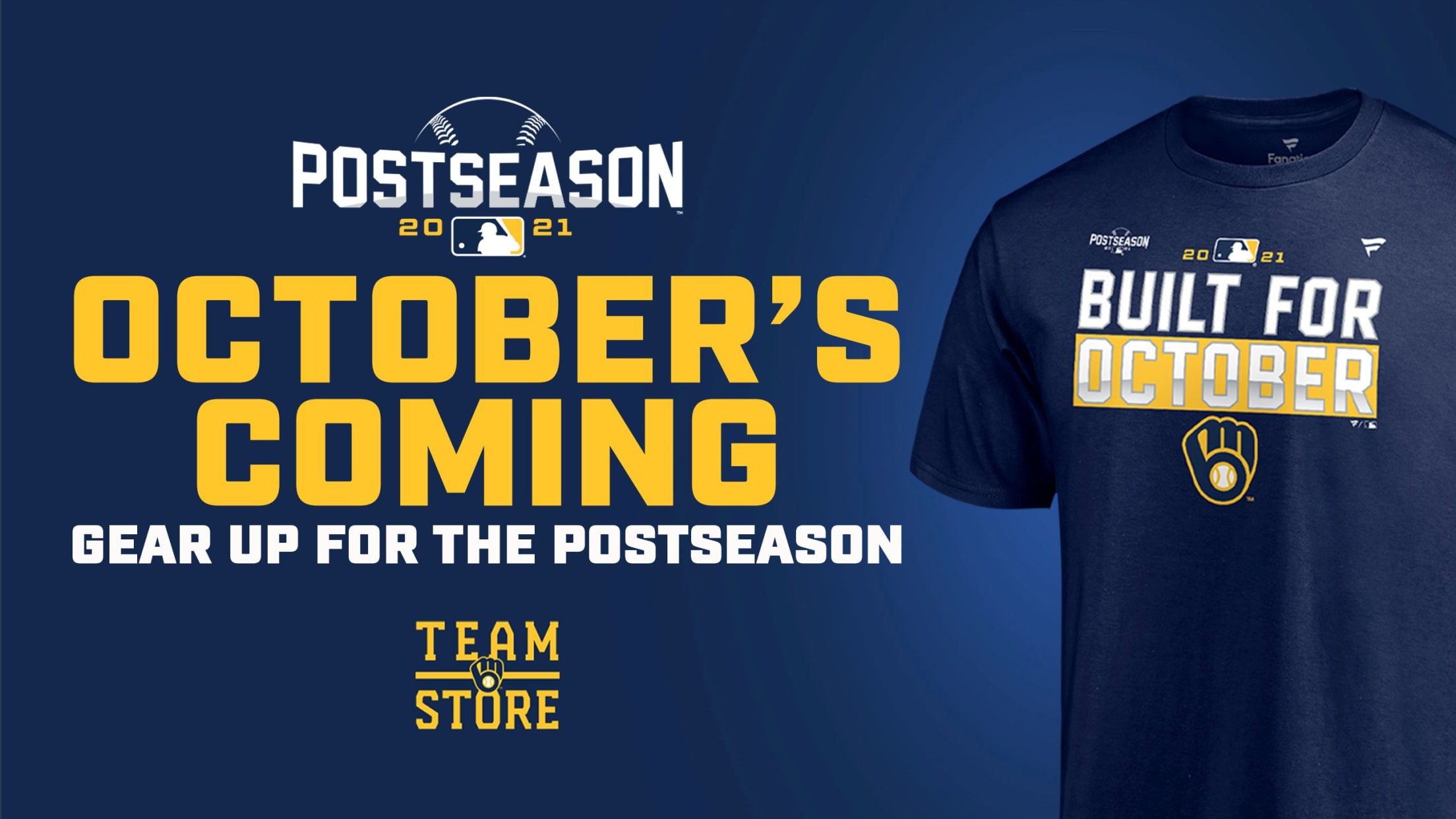 The Brewers Team Store is now open for business!
Guests can now shop and pick up phone orders at the Brewers Team Store at American Family Field in the Left Field Corner. The Brewers Team Store features a large selection of unique and exclusive items with the new Brewers branding including jerseys, apparel, headwear, novelties, and much more!
Team Store Hours
Day
Hours
Game Days - Day Games
Open to that game's ticketed fans only; store opens when gates open.
Game Days - Night Games
Open to the public from 11:00 am - 2:00 pm.
Open to that game's ticketed fans beginning when gates open.
-
-
Non-Game Days
9:00 am - 7:00 pm
Important Policy Information
Merchandise Return
Returns are accepted within 30 days with a receipt. See full return policy »
Fitting rooms
Fitting rooms are now open.
Cashless Payments
We will only accept credit cards and gift cards as payment at this time.
---
Brewers Team Store Return Policy
With original receipt, except for categories provided below, items in original condition, unwashed, not worn, with tags still on, and purchased from the Brewers Team Stores and Kiosks at American Family Field in Milwaukee, Wisconsin may be fully refunded or exchanged during store hours for thirty (30) days after purchase. Items without an original receipt can only be exchanged for the current sales price, or a store credit to The Brewers Team Store can be issued. Notwithstanding the foregoing, all sales are final at the time of sale on any Authenticated, Game-Used, Autographed, Commemorative, and/or Customized merchandise, and no returns, exchanges or refunds will be accepted on any of the foregoing, except in the event of unavailability due to circumstances described below. Where a customer commits to purchase an item by pre-order, a Preorder Form and a Purchase Agreement Form must be completed and signed at the time of purchase (a "Pre-Order"). By committing to such a Pre-Order, customer indicates his or her agreement and understanding that the pre-ordered item may become unavailable for sale because of a request that it be withheld, including, without limitation, by Major League Baseball, the Milwaukee Brewers, the Baseball Hall of Fame, or any of their respective owners, officers, affiliates, players or coaches, in their respective sole and absolute discretion. If the pre-ordered item is withheld based on the foregoing, the Pre-Order of such item shall be automatically canceled, the customer shall be notified and, if payment had been collected for the affected pre-ordered item, a refund will be provided. These policies are subject to change at any time in the sole discretion of the Milwaukee Brewers.
---
Phone & Pickup Orders
Follow @BrewersTeamStore on Instagram and @MILAuthentics on Twitter to see our latest merchandise. We are able to take phone orders, ship to your house and accommodate in-store pickup. Call us at (414) 902-4750 during business hours or send us an email at TeamStore@Brewers.com to place your order.
Merchandise Questions and Request to Purchase
To request a purchase or for more information from the Brewers Team Store at American Family Field, submit this form and a Brewers Retail Store Manager will reach out to you during business hours!
Brewers Authentics Auctions
Follow Us on Social Media