Braves to Business is our A-List Membership program for businesses in Braves Country. Our Business Memberships have been designed to give your business extensive opportunities for business development, moments to enhance relationships with your top clients, and rewards for your key employees.
If you would like to speak to someone about all available options in our business membership, select the request information button below and a Business Membership expert will reach out to you within 2 business days.
For information on Braves to Business A-List memberships, please email business@braves.com or call 404-577-9100 option 1.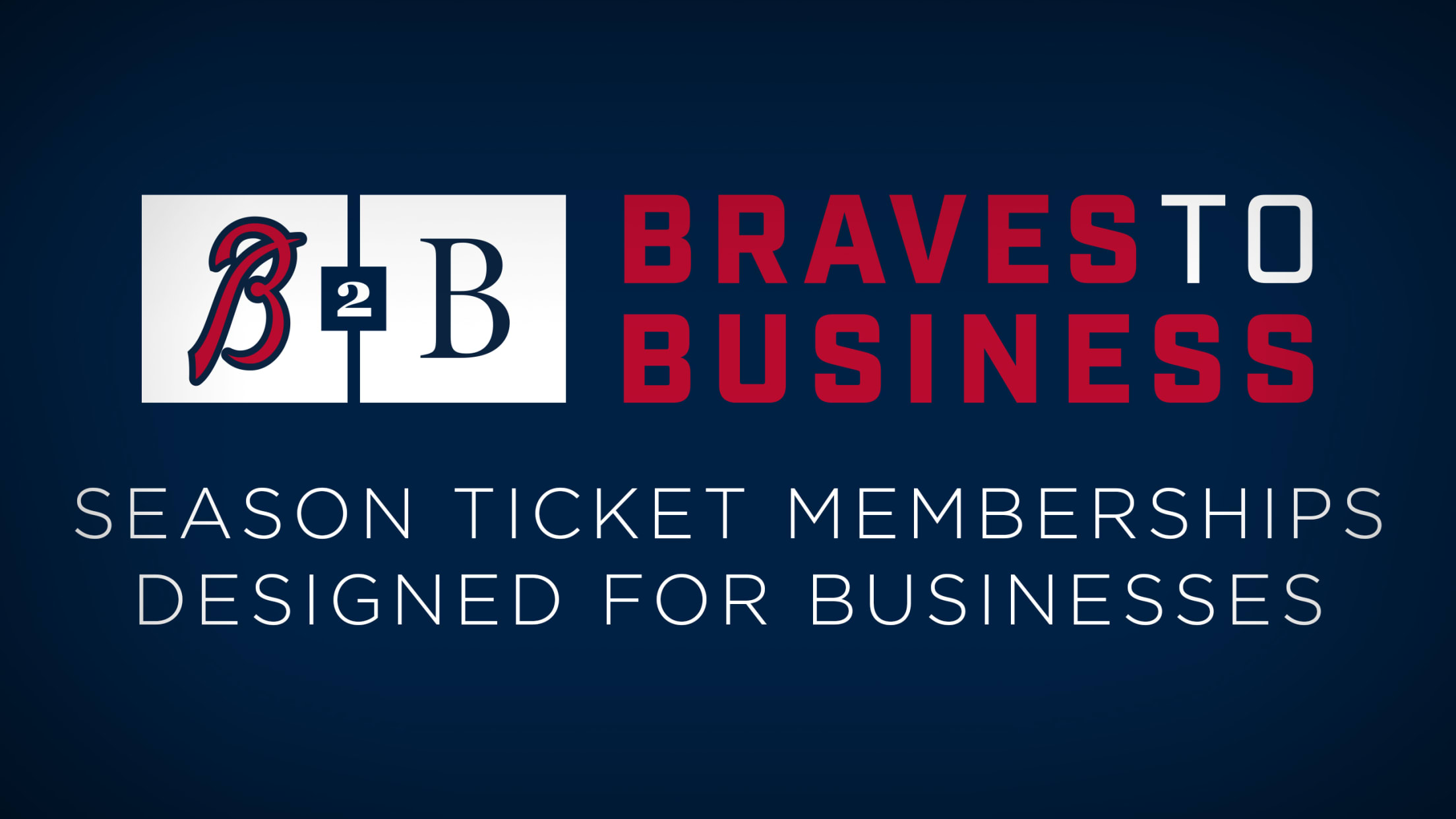 Business Concierge
Your personal Braves service representative's main goal is to help personalize your business' membership
Concierge requests allow you to set up high impact touchpoints when you have VIP's attending Braves games
Let us know when your top customer or employee is attending, your representative will handle the rest!
B2B Networking Events
Quarterly networking events hosted by the Braves
Exposure to network among the Braves vast network of business members and corporate partners
Utilize your Braves representative to facilitate in person introductions.
B2B Directory
Resource for only Braves to Business members
A platform to showcase your company to all Braves to Business Members
Access to search all other Braves to Business members
Receive personal introductions from your Braves service representative

Testimonials
Our business is all about relationships. Having season tickets is a powerful way to keep up with our customer base and spend some quality time together. There is something about being able to share a beer and a hot dog with a customer or fellow employee, and have that experience alter the dynamic of the relationship in a positive way."- Mike Weis, Petersen Aluminum Corp.
"Our company values quality, consistency and trustworthy relationships, and we have seen the same values displayed by the Braves organization over the years."- Mark D. Moeller, Moeller Purcell Construction Company
"We love to bring future clients to games because we think it's important to establish a relationship in order to build trust. Our seats are never empty!"- Caitlin Wahlstrom, Intrepid
"It's an amazing experience for our clients. They are able to really feel the ballpark in a way like never before. It's the best purchase we have made from a marketing perspective ever."- Erica Massaro-Hales, Ankura Consulting