Mobile Ticket Delivery
Please note for the convenience and security of our fans, the only valid method of entry to Angel Stadium for digital tickets is the MLB Ballpark app on your mobile device.
Print at home (PDF) tickets will no longer be provided or accepted.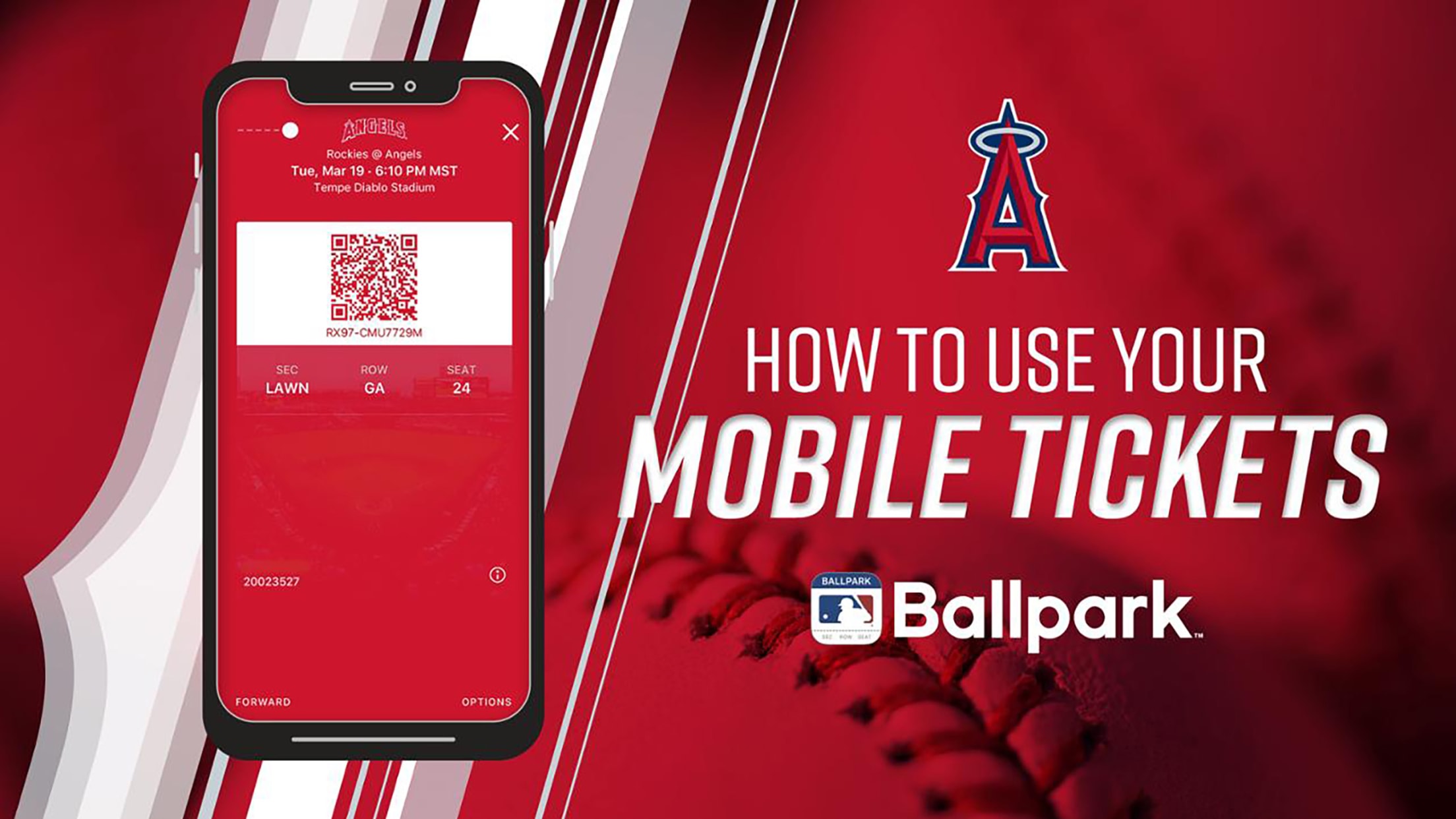 For any tickets purchased from Angels Baseball or Angels.com including single game tickets, season seats, ticket plans, groups and suites:
Your mobile tickets can only be accessed in the MLB Ballpark app on your mobile device
If you have not already done so:
Download the app via the iOS App Store or the Android Google Play Store
Use your MLB.com email and password to log in, or easily create a new account within the app.
Once logged in, verify the email address associated with your Angels ticketing account by going to the "Today" or "Tickets" tab and clicking "Go to your MLB Account." From there it will allow you to send a verification email to your inbox. Tap the link in that email to allow access to your tickets in ballpark.
Once verified, access your barcoded tickets for entry into Angel Stadium or forward to other attendees.
You will see event tickets in the "Today" tab if there is an event today, or in the "Tickets" tab for any future events. Only five games at a time queue under My Tickets in your Wallet. Tap "View All" to see all game dates for that season. Scroll down to the game date of interest and tap to access the tickets.
To view and present your barcoded ticket, simply click on the appropriate event then seat location.
To forward a ticket, click "Forward Tickets" and select the appropriate ticket(s). You may forward your tickets via email or messaging link.
*Ticket management features such as forward, resale & donate may also be available in My Angels Tickets at angels.com/mytickets. Print @ home (PDF) tickets will no longer be provided or accepted.
StubHub
Purchase on Stubhub? Your tickets are available for you in the Ballpark app.
Your tickets may also be accessible in the StubHub app. For more information, please click here.