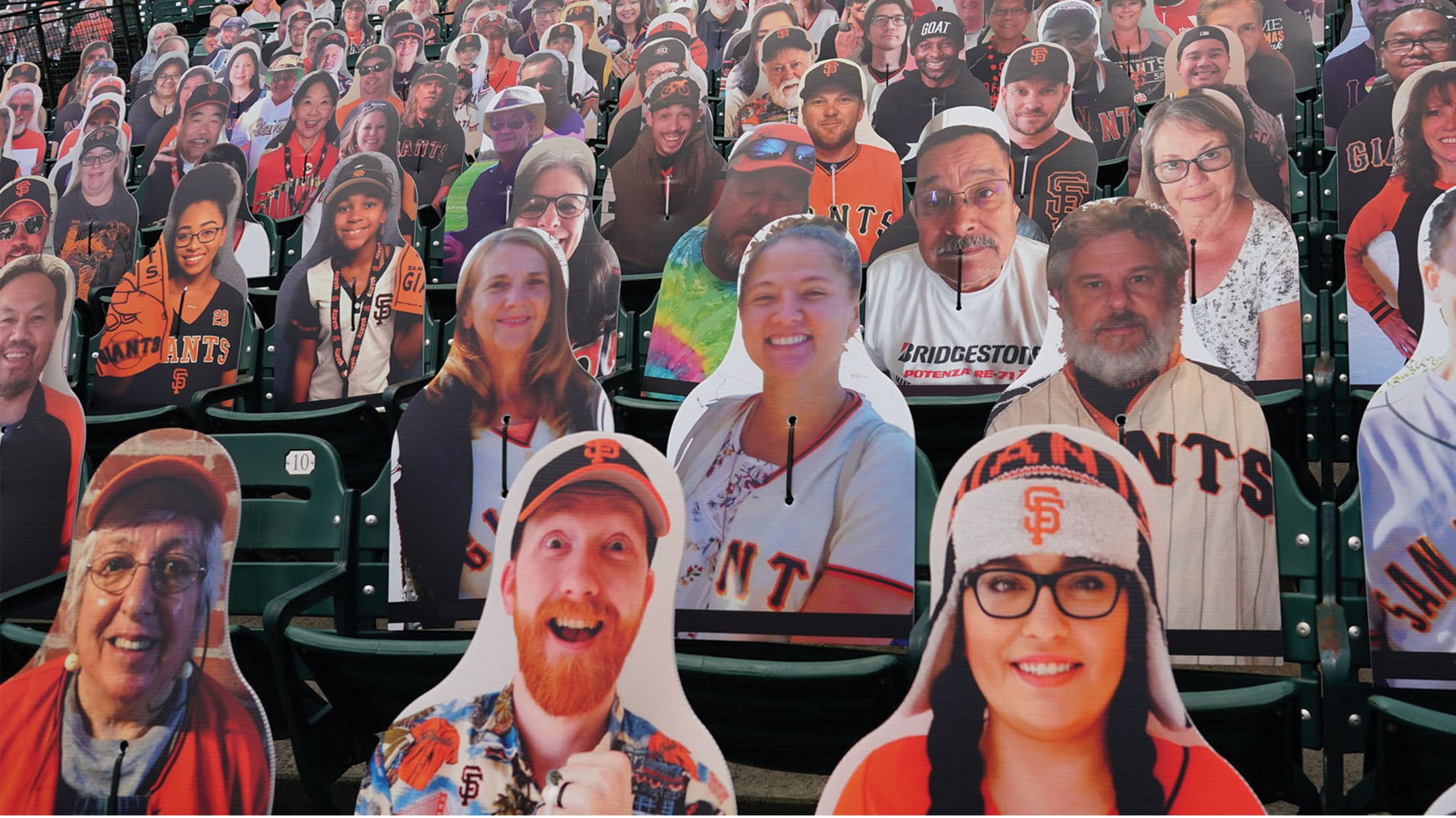 Giants Fan Cutout Mail Delivery
In order to refresh and reset the ballpark for the 2021 season, all cutouts must exit the building. Now is your LAST chance to welcome home your piece of the historic 2020 season with our mail delivery option.
For $19.99, all cutout(s) associated with your order will be mailed directly to you*, plus receive a Giants branded face mask**!
IMPORTANT: you must login using the same email address used to purchase your fan cutout.
The indefinite stay at home orders for the City and County of San Francisco means a pick up event at Oracle Park won't be possible. Mail delivery is the ONLY way to receive your fan cutout(s). Fan cutouts that are not arranged for mail delivery by January 26 will be recycled.
Answers to more FAQS can be found HERE.
*Please allow 4-6 weeks for processing and handling. **One mask per cutout, with a max of 2. While supplies last.