San Francisco Giants Fan Central
Monthly Notes
Monthly Notes
Monthly Notes highlight Giants community efforts, original content, upcoming features, recipes, and interviews with players and coaches.
San Francisco Giants YouTube
Thursday, January 14 at 6:00 PM
Mauricio Dubón talks about his path to the Major League, offseason lifestyle, and the upcoming season. Also, Larry Baer, Giants President & CEO, provides an update on our health and safety preparations for the 2021 season.
Original Content
On Thursday August 20th, the San Francisco Giants top prospect Joey Bart made his MLB debut. The 23-year-old catcher started behind the plate and went 1-for-4, doubling off right-hander Julio Teheran for his first career MLB hit. Bart was drafted second overall in 2018 out of Georgia Tech.
Inside THIS Giant Moment Podcast Interviews
Mike Yastrzemski shares the hitting advice he gets from Hall of Fame grandfather, Carl, along with his own mental approach at the plate, and how the game has shifted without the intensity of playing in front of fans. Yaz also describes the excitement of his first splash hit being a walkoff and his outlook on the Giants' postseason chances this year.
Conversación Gigante
San Francisco Giants right-handed pitcher Johnny Cueto sits down with Erwin Higueros to talk about Cueto's childhood, his path to becoming a Major League baseball player and what motivates him to continue to work hard after all of these years.
Beyond the Giant Vault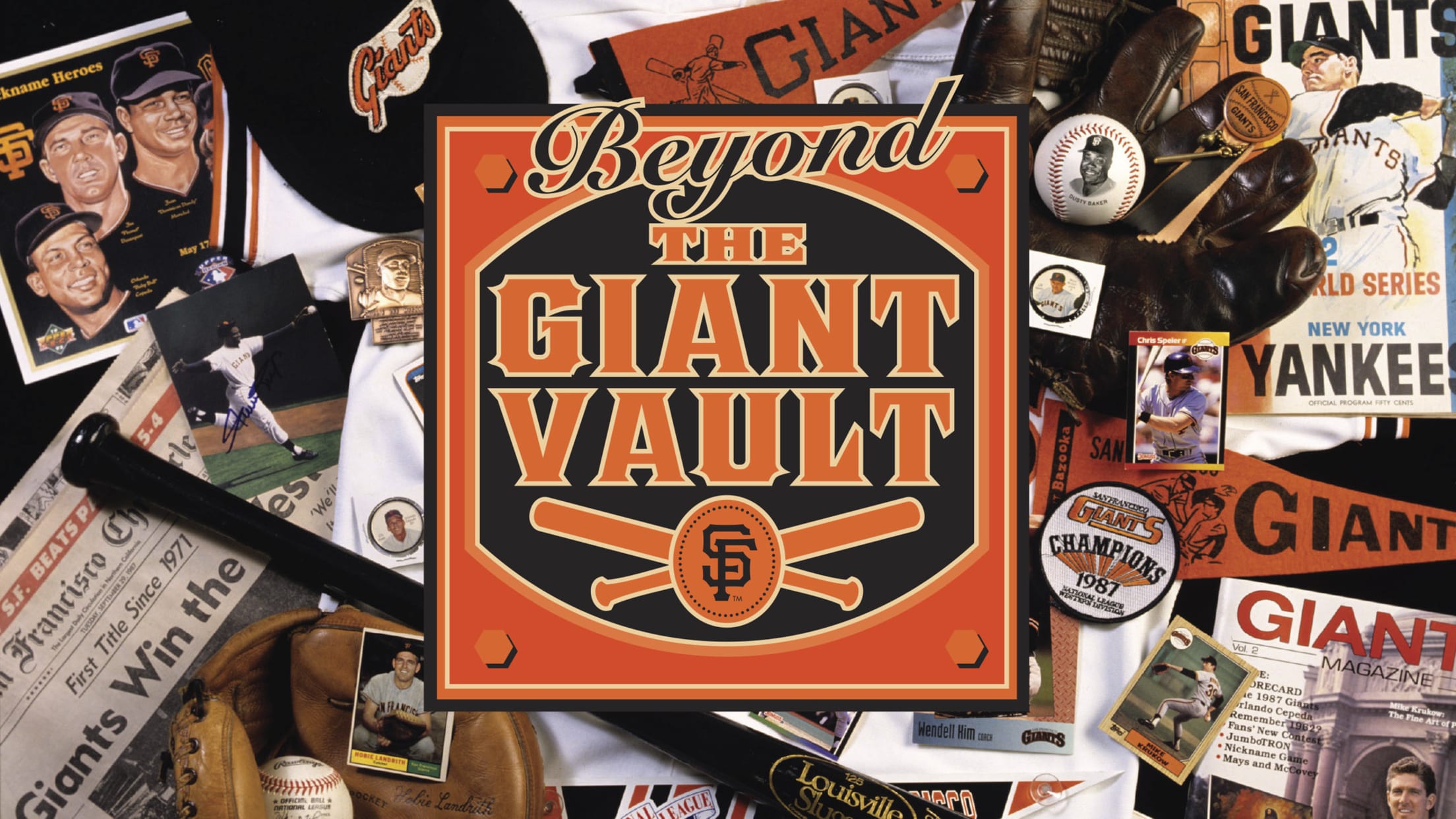 Bringing Giants Past to Life
Housed in a 5,000 square foot building, the Giants Archives consists of memorabilia and artifacts from our team's 138-year history.
Video Conferencing Backgrounds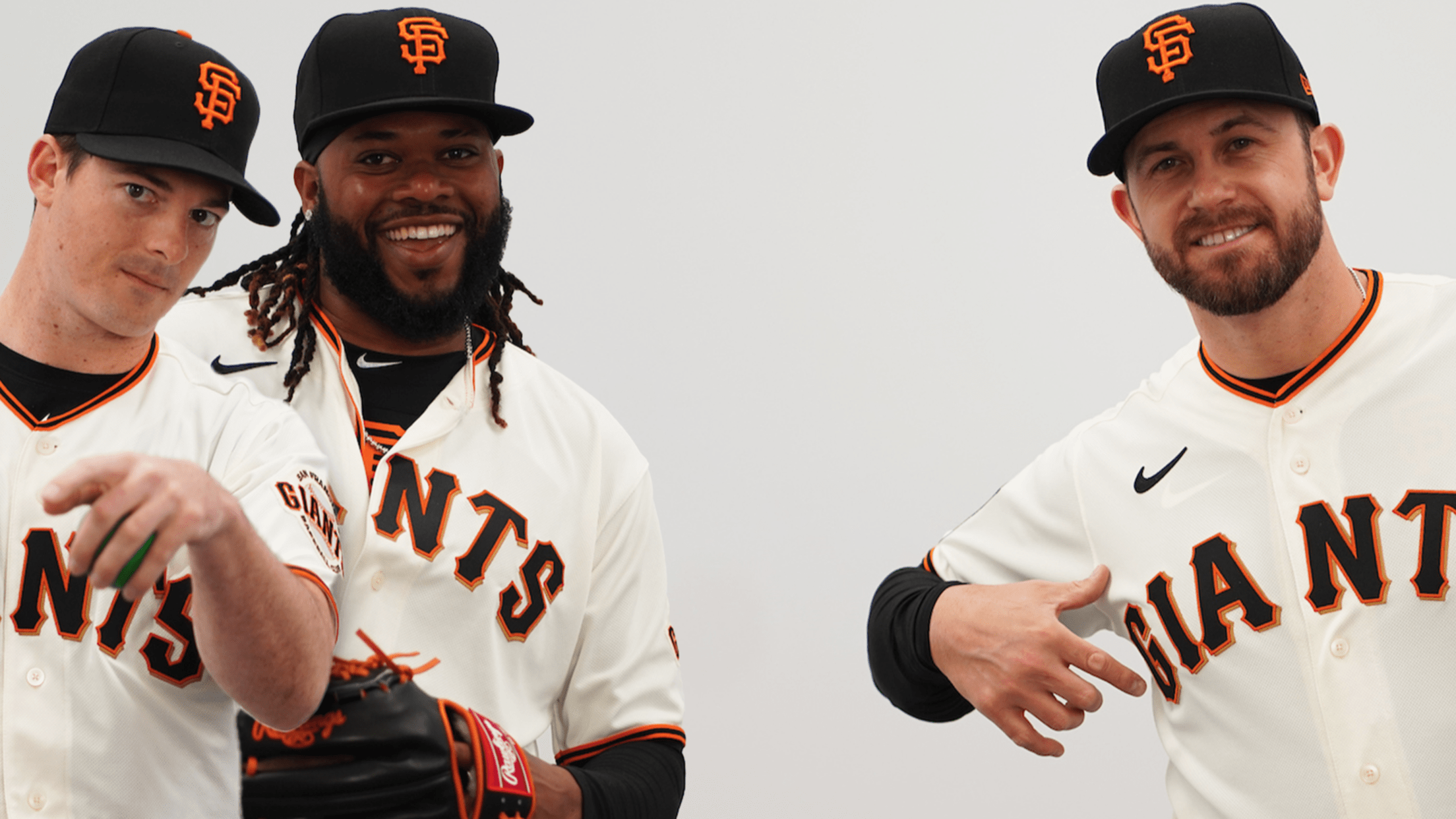 Be the envy of your next business meeting or friend chat by downloading Giants virtual backgrounds.
SF Giants Podcast Network
Want to go more INSIDE?
Check out host Mark Willard's blog for more exclusive insights on each episode of Inside Giant Moments. Learn More
Gigantes Podcast
Erwin Higueros entrevista a jugadores actuales, ex peloteros de los Gigantes, así como a varios miembros del personal de los Gigantes, enfocándose en la importancia que su cultura ha jugado en cada una de sus vidas. Erwin discutirá las dificultades y los sacrificios que cada uno de ellos ha enfrentado a lo largo de su viaje profesional y personal. Además, tocará su herencia, educación y orgullo por haber sido un profesional hispano en la MLB.
Chef Longori-YUM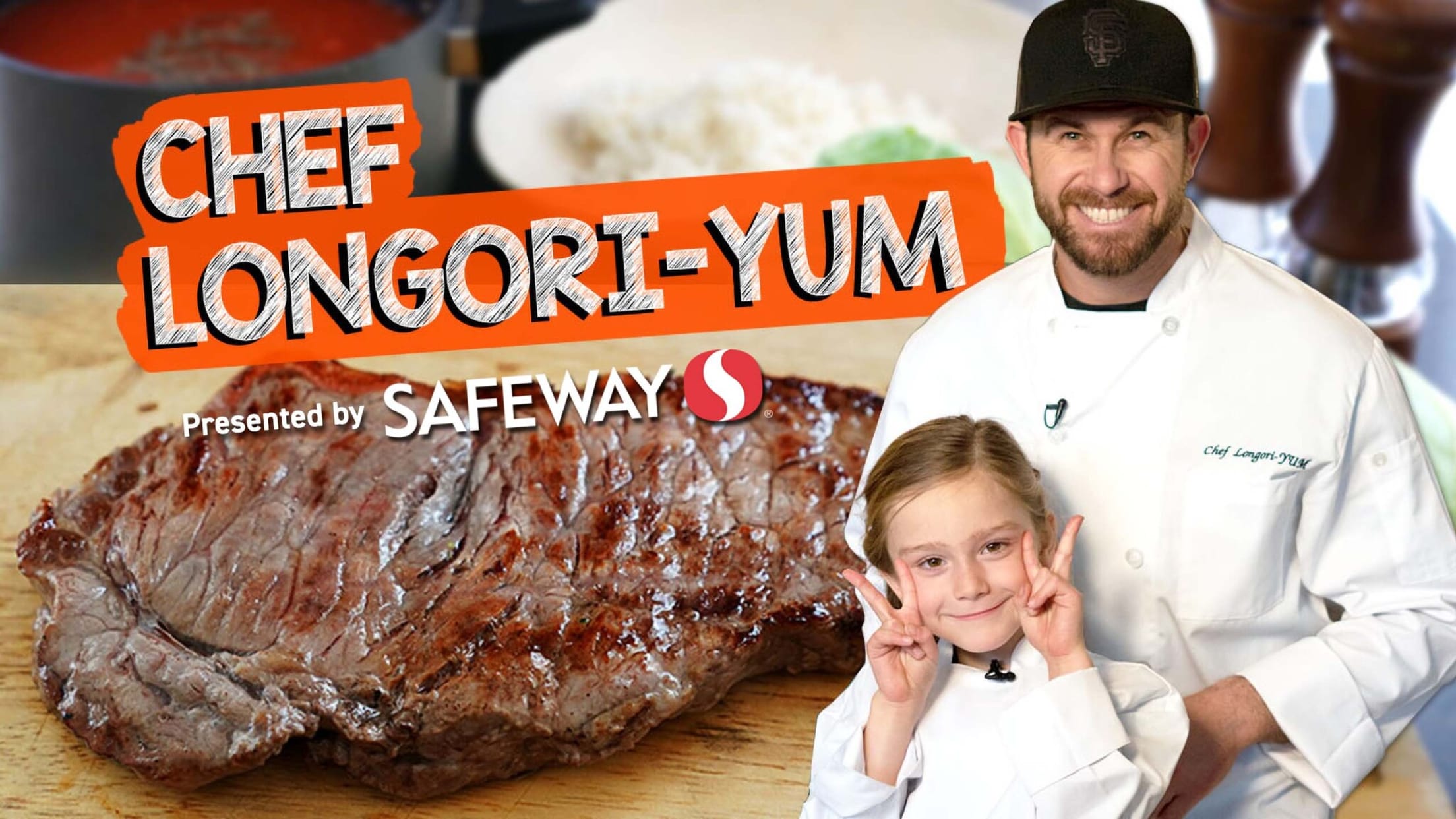 Chef Longori-YUM presented by Safeway
Evan Longoria and his family shared their favorite meals. Try these recipes for yourself.
Calendar Downloads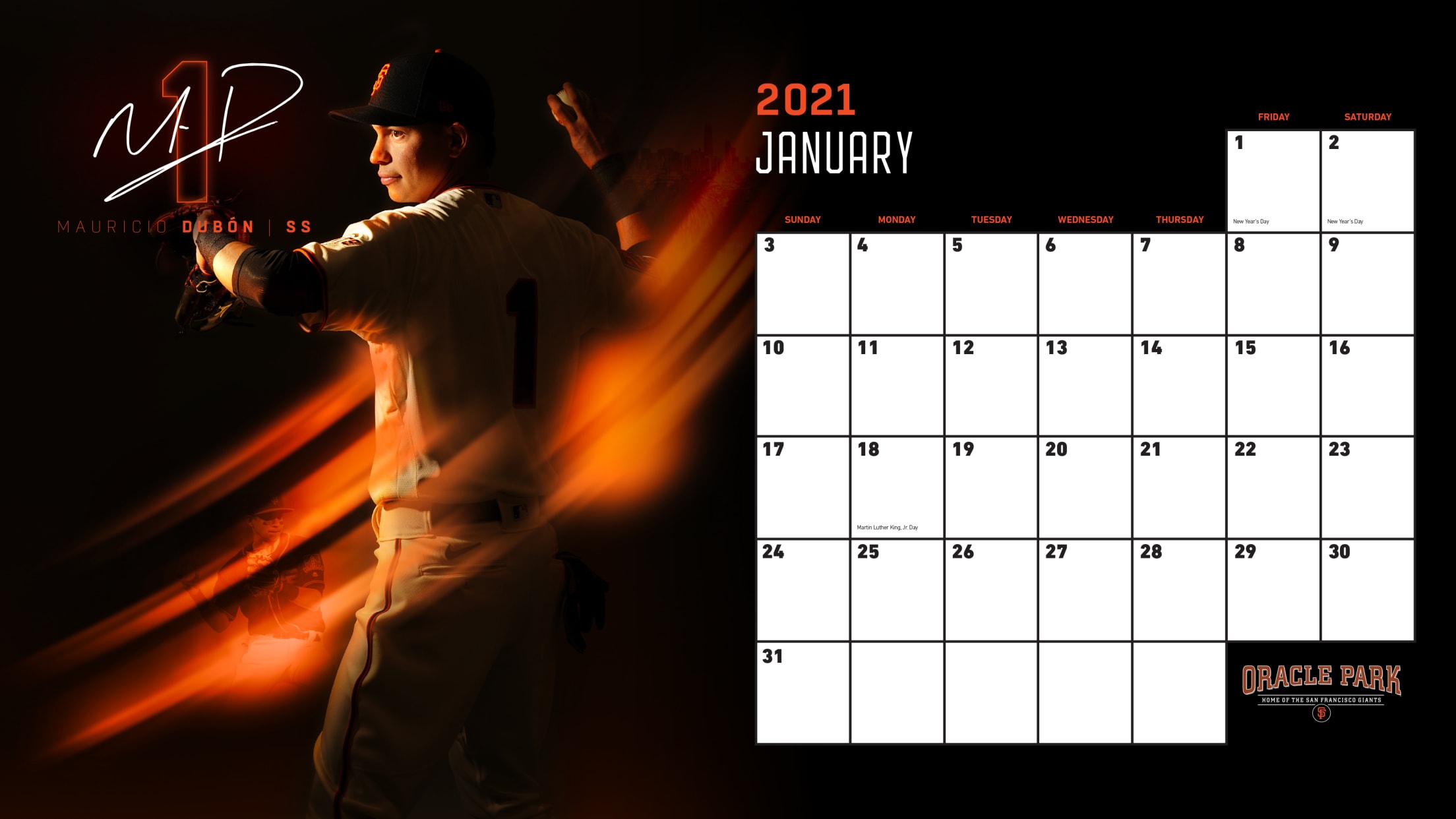 Calendar Downloads
Enjoy your San Francisco Giants every day of the month. Additional months will be added for download as new months approach.
Watch Every 2018 & 2019 Game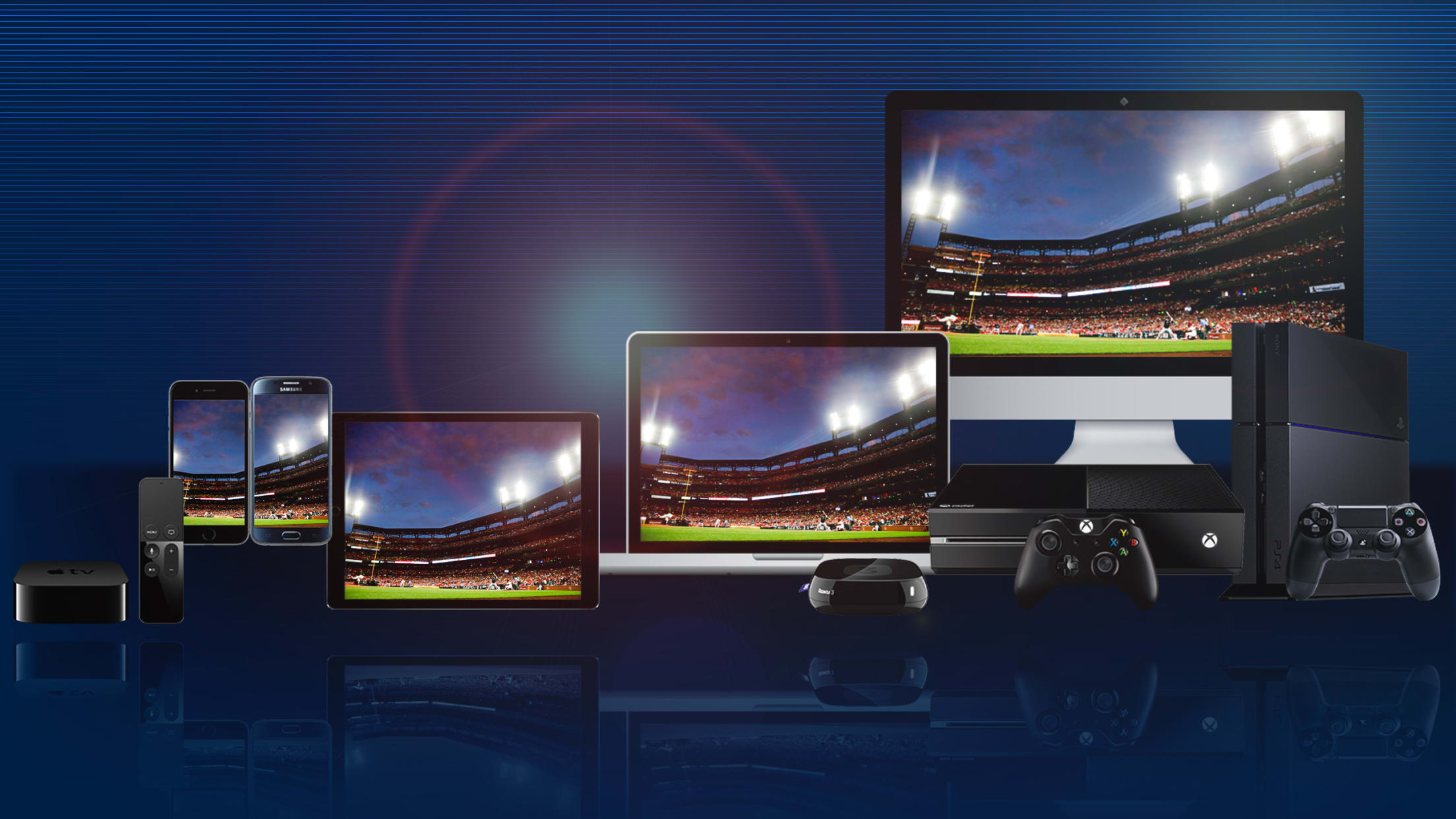 Experience the past two seasons of Giants baseball or any Major League action on MLB.TV for free. The MLB.TV archives of the 2018 and 2019 seasons are open and accessible for all, which means more than 4,800 games are available to stream blackout-free for a limited time, postseason included.
The Gamer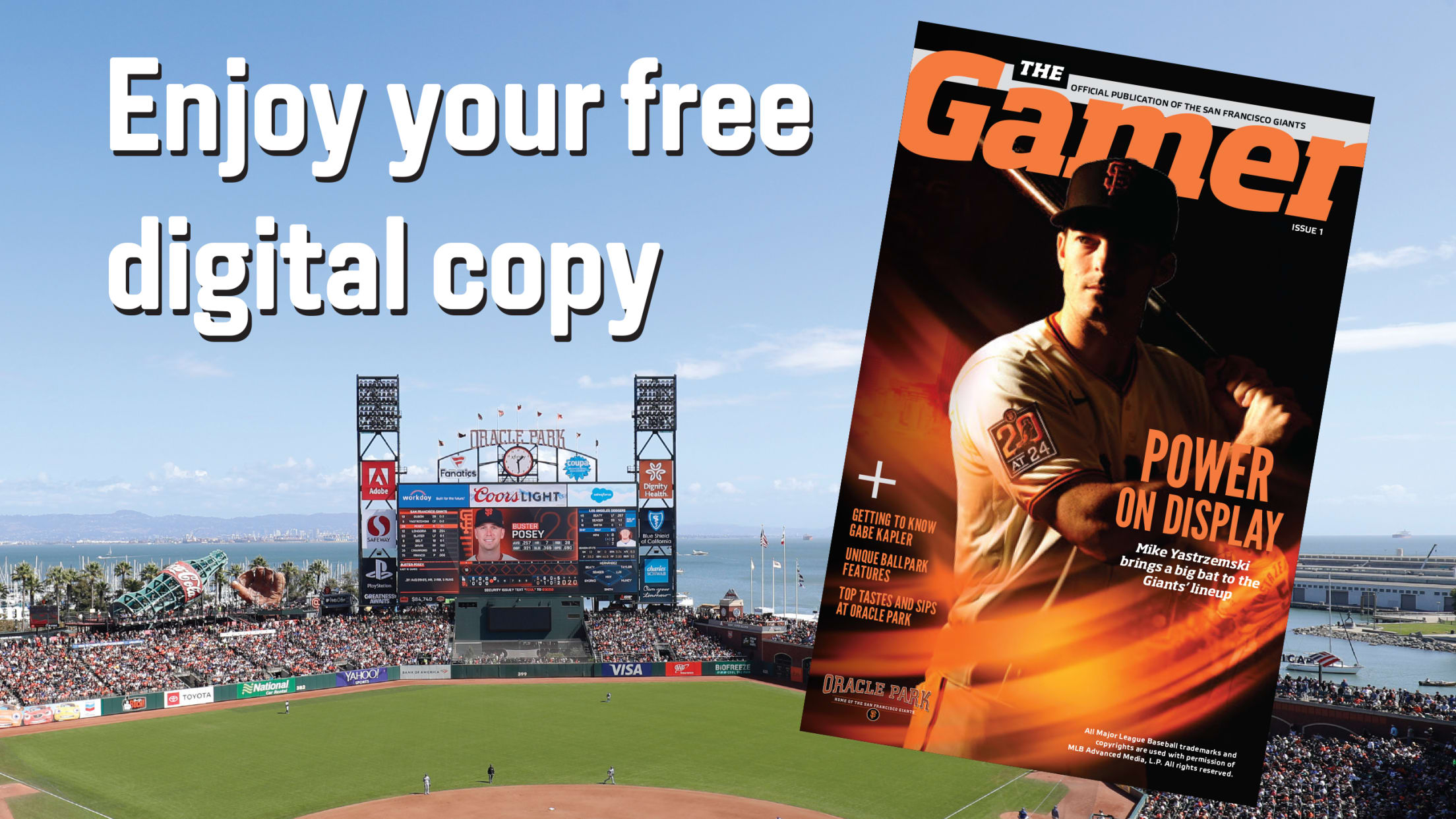 The Gamer is designed to keep Giants fans in the know on their favorite team. It includes short features on Giants players and personnel, headshots of the 40-man roster, highlights community outreach, plus fun photos and games.
Please enjoy this digital version featuring cover player Mike Yastrzemski and new manager Gabe Kapler.
Giants Yearbook
2020 Giants Official Yearbook
Celebrate the first twenty years at 24 Willie Mays Plaza with the Giants 2020 Official Yearbook -- photos and short stories that highlight key moments and events over that span.
The Yearbook also takes a look at the 3 men who are leading the Giants into the next chapter of Giants history: Farhan Zaidi, Scott Harris and Gabe Kapler; gets Will Clark's take on his upcoming jersey number retirement and introduces the 2020 Giants.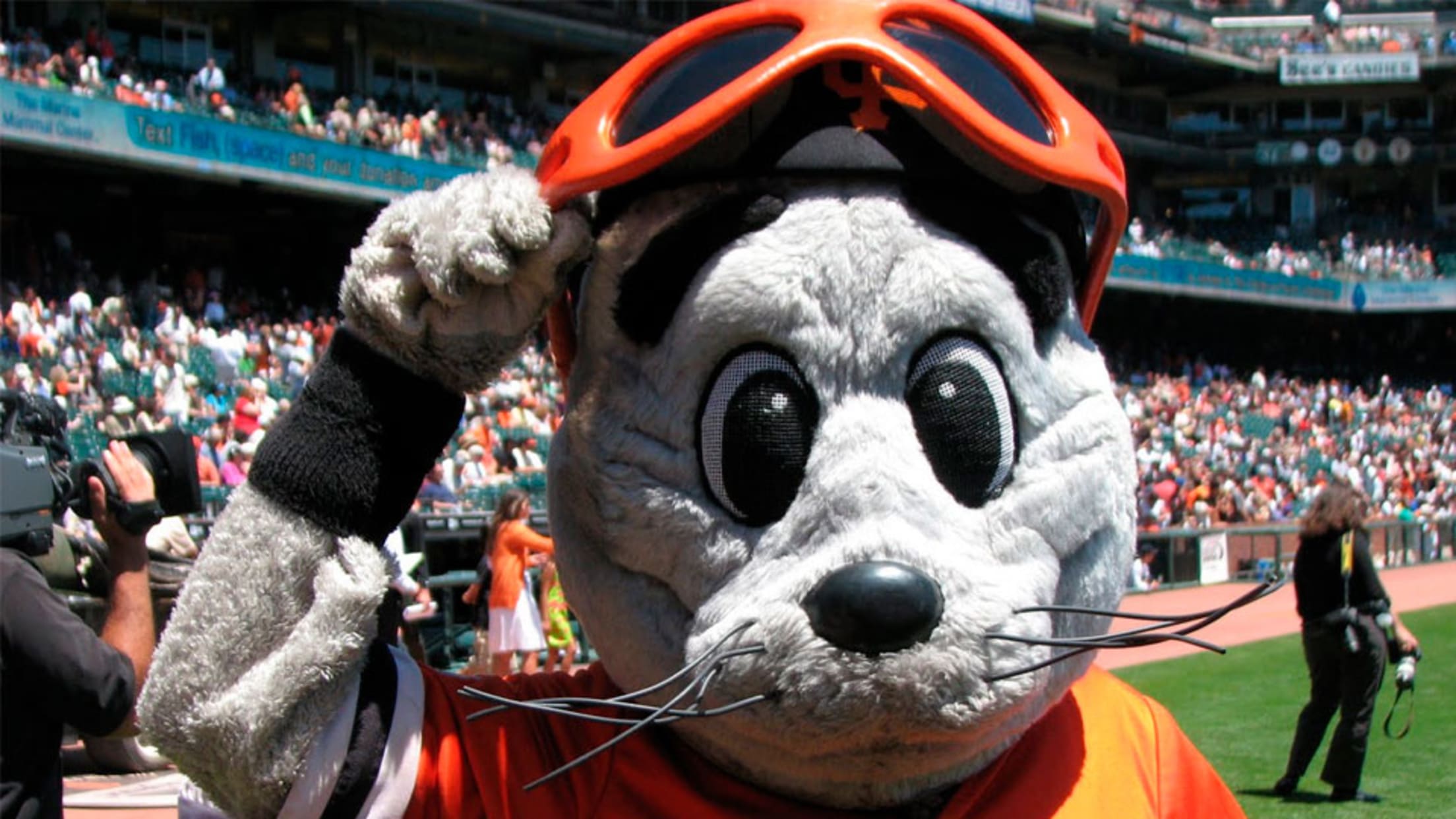 Lou Seal
The Giants' official mascot, Lou Seal brings excitement, energy, and a unique experience unlike anything else!